Mr. Sylliaasen challenged the Kindergarteners at Kindergarten Assessment to bring back the special pencil they received - and these learners took it to heart! They received a special certificate, sticker and a photo with Mr. S! We are off to a great start for 23-24! #OurLearners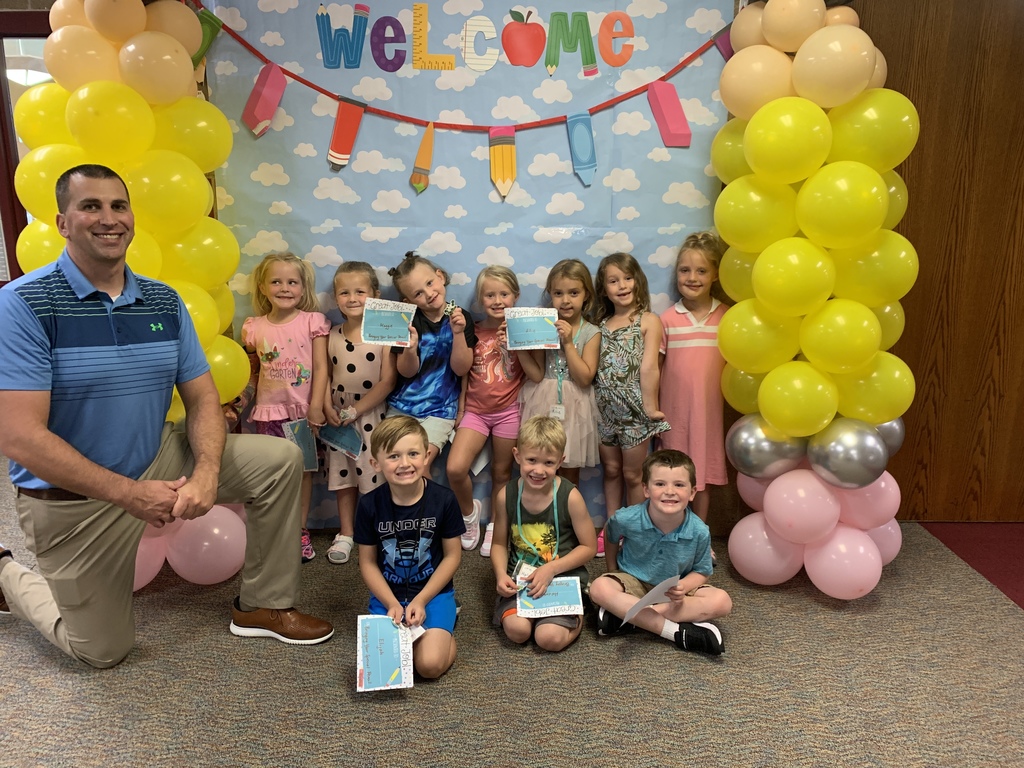 This young lady was nominated for the #GoodNewsCallOfTheDay by Mr. Sylliaasen for her kindness and inclusion to a new learner in her classroom. She looks for ways to show kindness and is an example of friendship in her CoHort. #OurLearners #EducationIsParadise #TeamJourney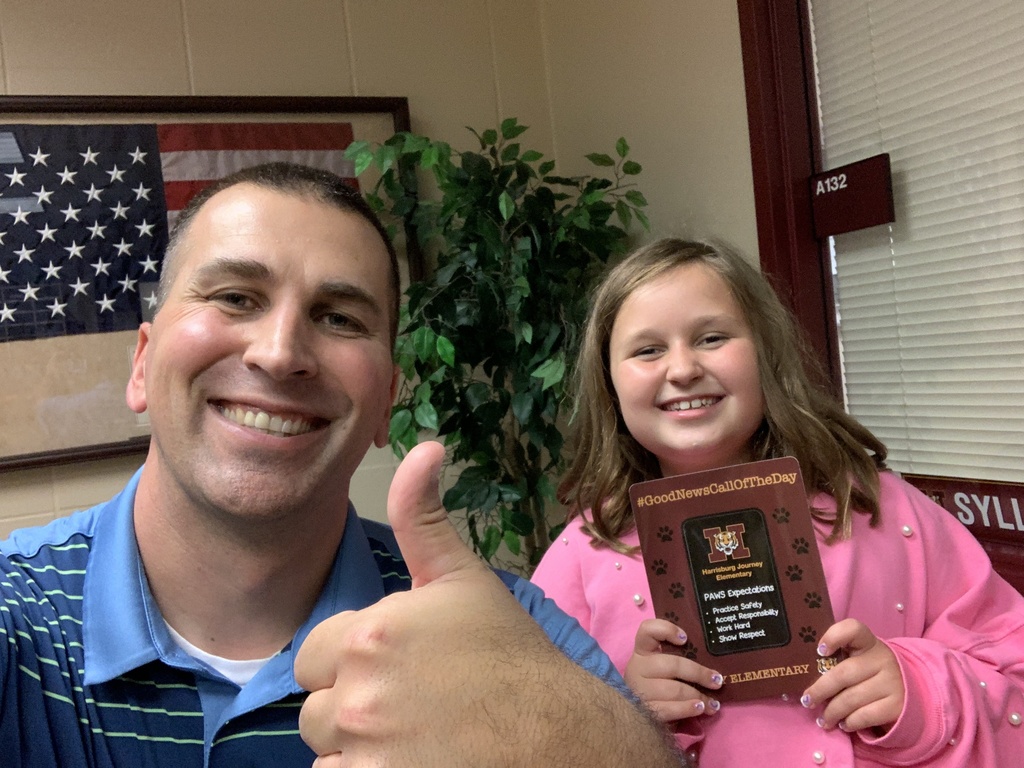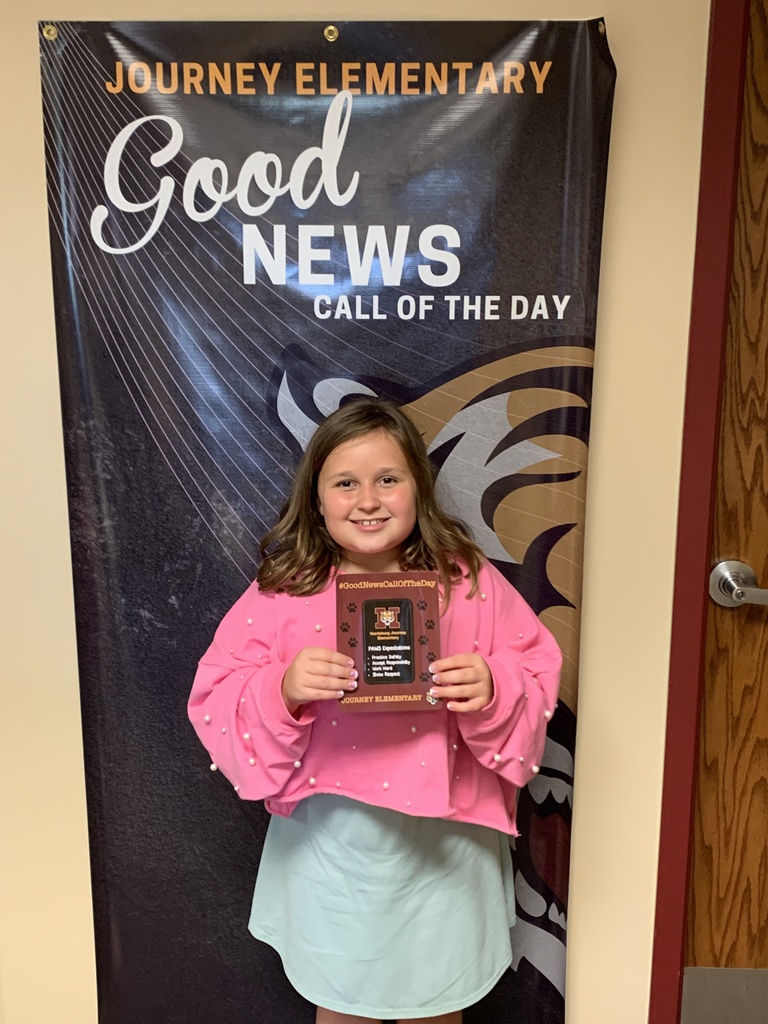 Welcome back Journey Learners! We are thrilled to see all your smiling faces today on the first day of school and looking forward to a great year together! Thank you to the Journey PTO for a great welcoming display this morning! #BackToSchoolAtJourney #OurLearners #TeamJourney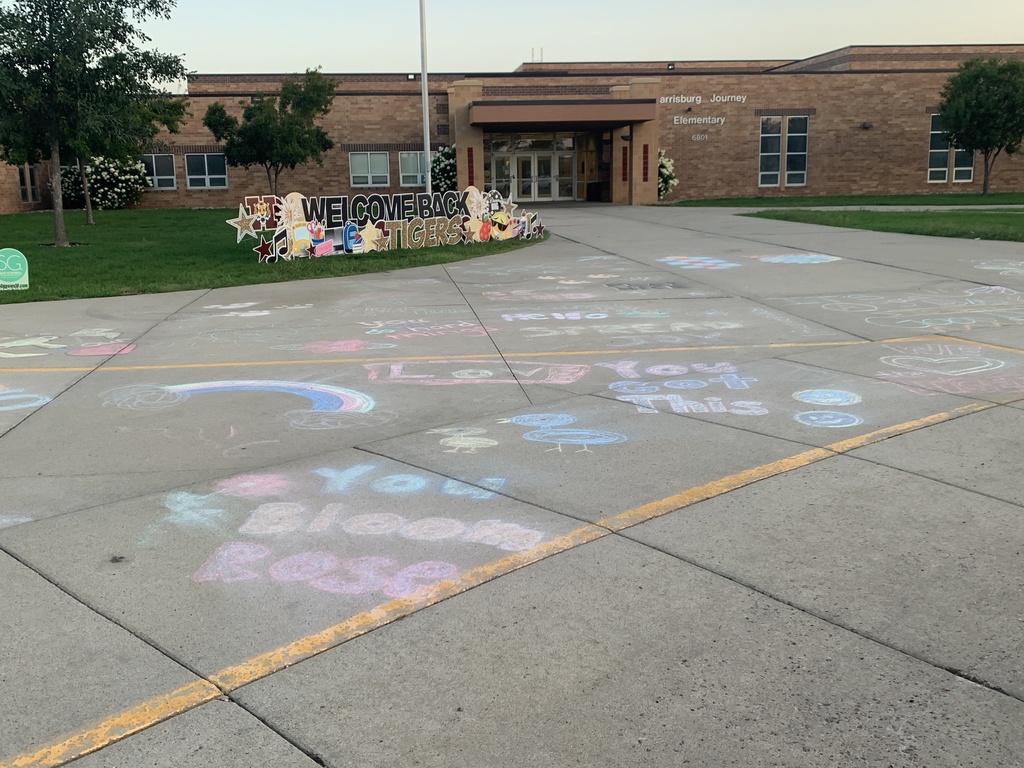 Thrilled to welcome back 900 staff members at Harrisburg School District's Fall In-service! Let's embrace our "be the change" theme as we grow together in the upcoming school year. Unity makes us stronger! #BetterTogether
https://video214.com/play/nhfiep13kjZCWZ1bnN5isw/s/dark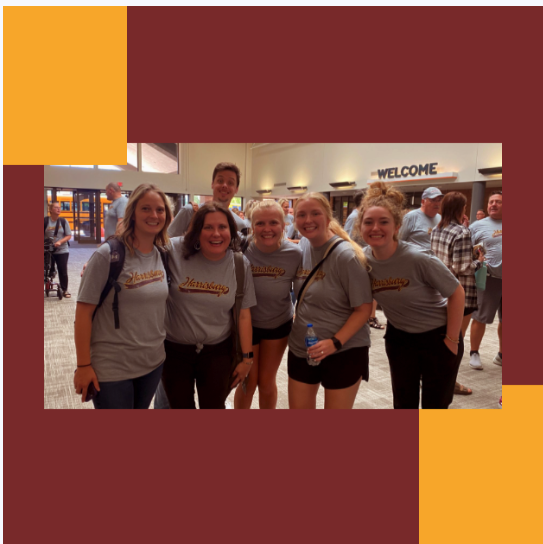 Please fill out the Learner Dismissal Form for every learner. It is imperative we know where to send your child after school, especially for the first days of school and inclement weather days. There will be a Bus Sign Up at Orientation to receive your Bus Stop and time.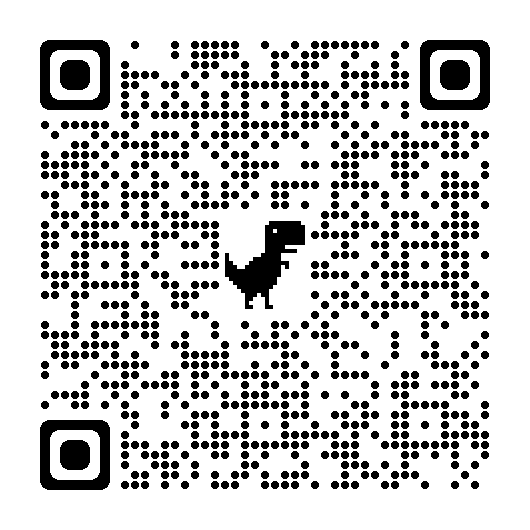 Welcome to #TeamJourney Ms. DeWitte!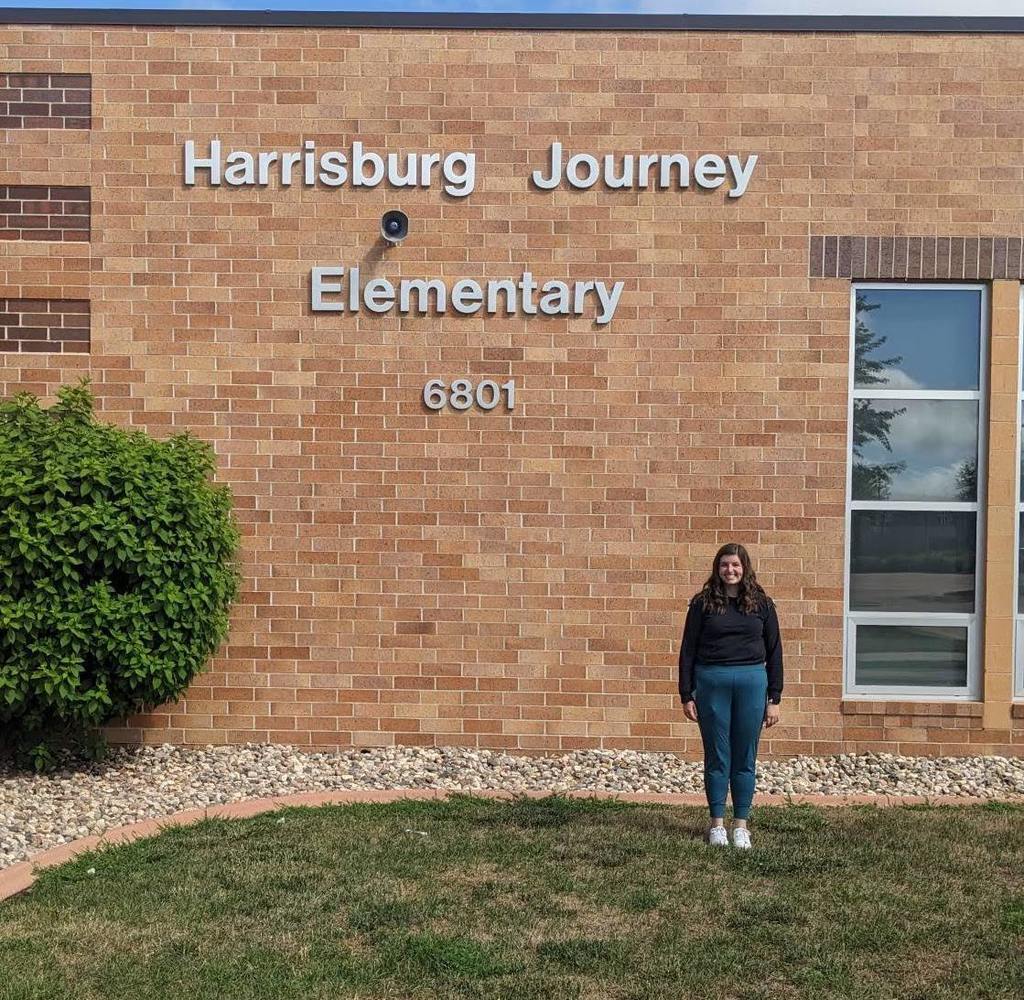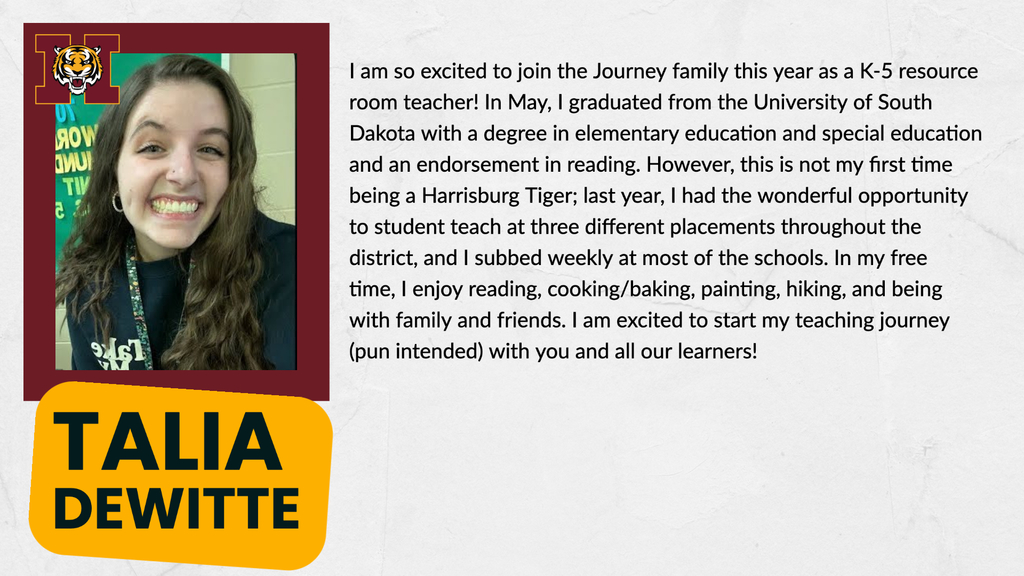 Welcome to #TeamJourney Mrs. Boyer!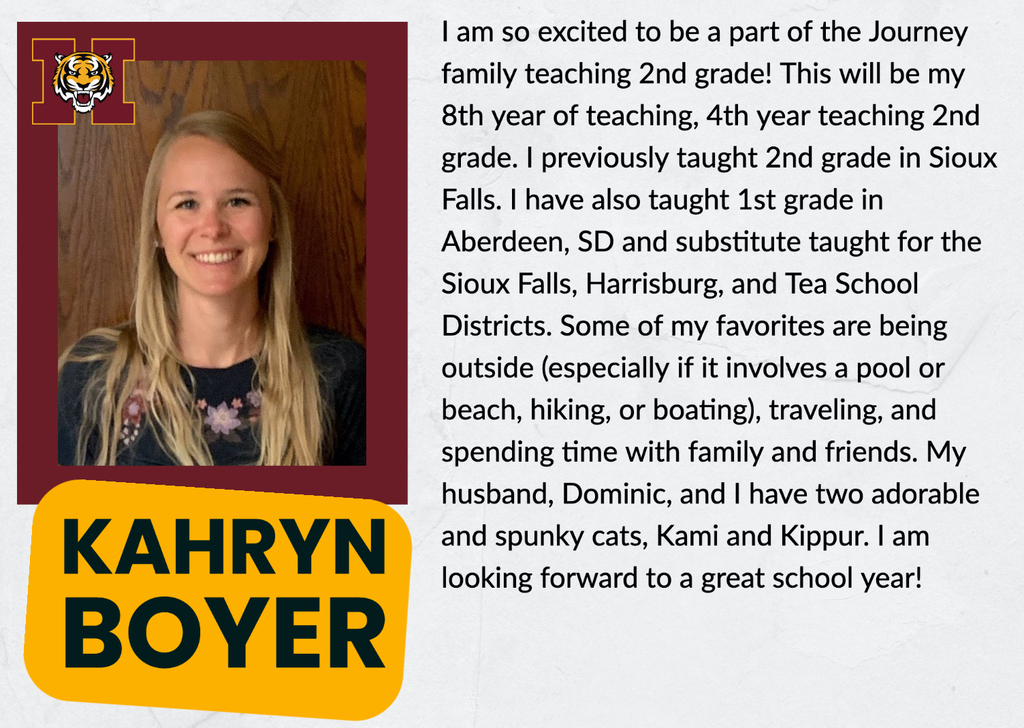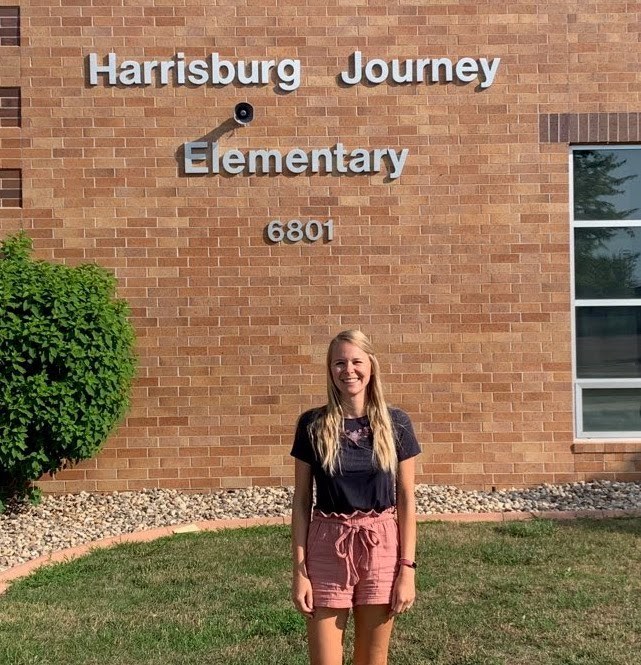 Please welcome to #TeamJourney Mr. Meyer!

🌿🌻 Journey is thrilled to share the incredible progress of our school's community garden – it's been an amazing journey of growth! 🌱✨ Thanks to the dedicated efforts of our wonderful school community, especially those who've been lending a helping hand with watering and care, our garden has truly blossomed into a mesmerizing oasis of life. From the tiniest sprouts to the tallest corn stalk, every corner of the garden reflects the collective love and nurturing it has received. 🌞🌱 It's heartwarming to see how this shared space has brought us all closer together, fostering a sense of unity and purpose. 🤝💚 Whether you're a seasoned gardener or simply someone who appreciates the beauty of nature, you're invited to come and witness the vegetables of our labor firsthand. Let's continue to celebrate the wonders of growth and the power of community. A huge shoutout to each and every one of you who've played a role in making this garden flourish. 🙌🌼 Let's keep up the fantastic work and keep Journey thriving for the school year to come! 🌿🌸 #SchoolCommunityGarden #GrowingTogether #NatureInBloom #CommunityLove #GreenThumbs #BloomingBeauty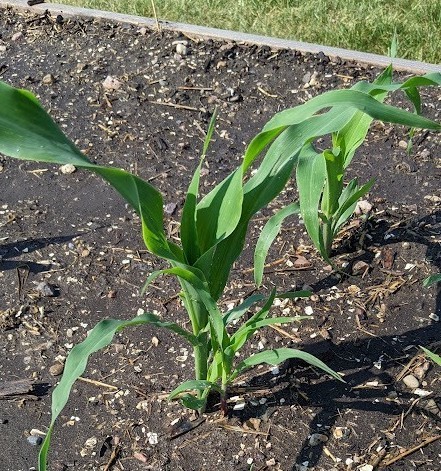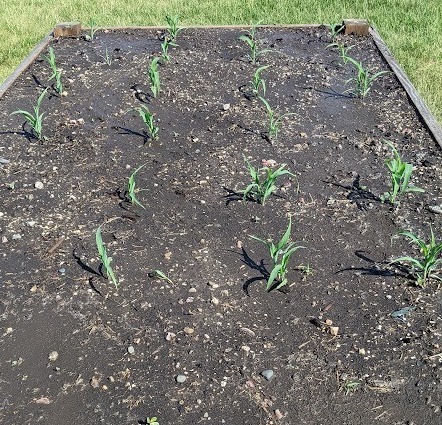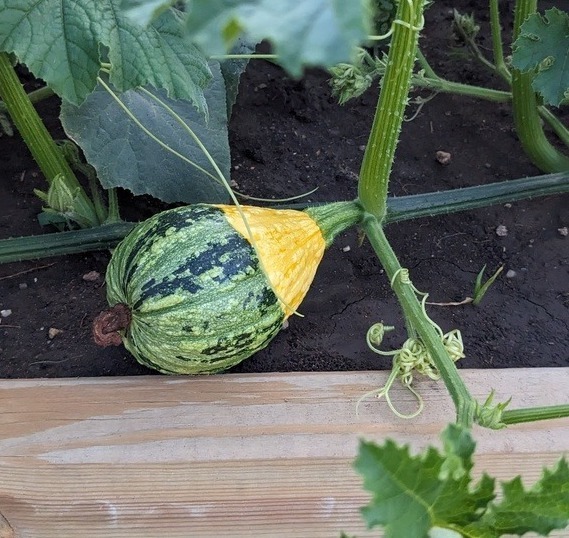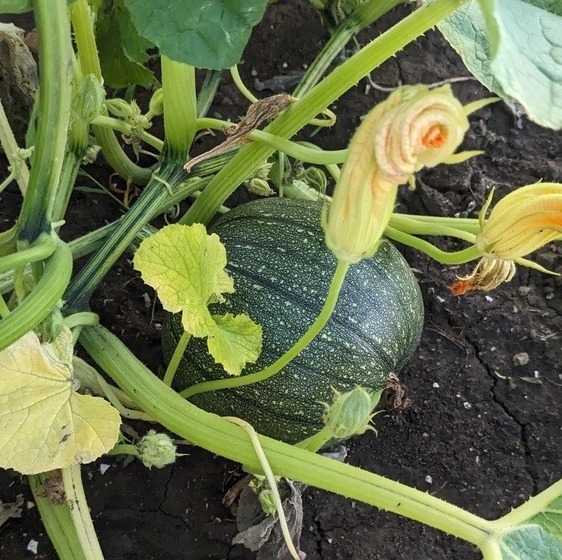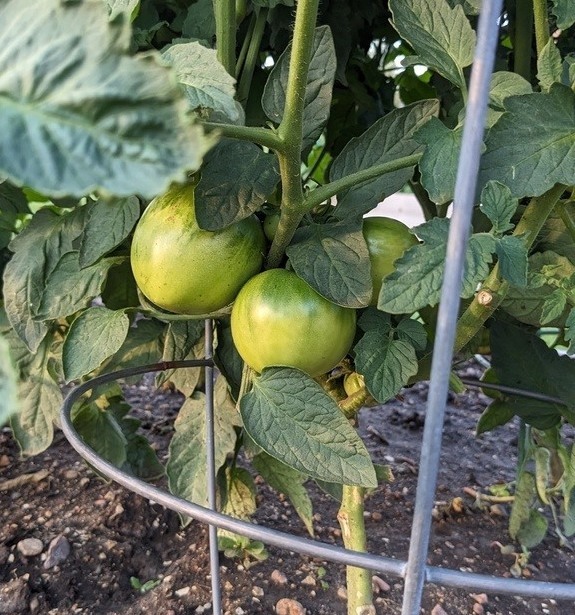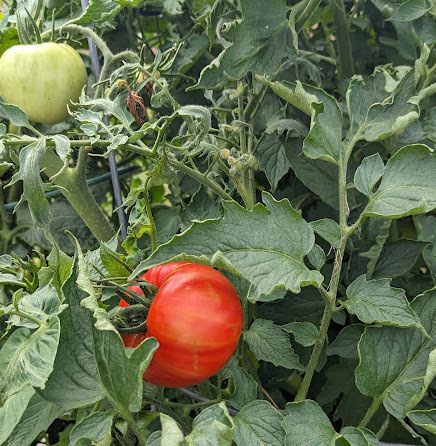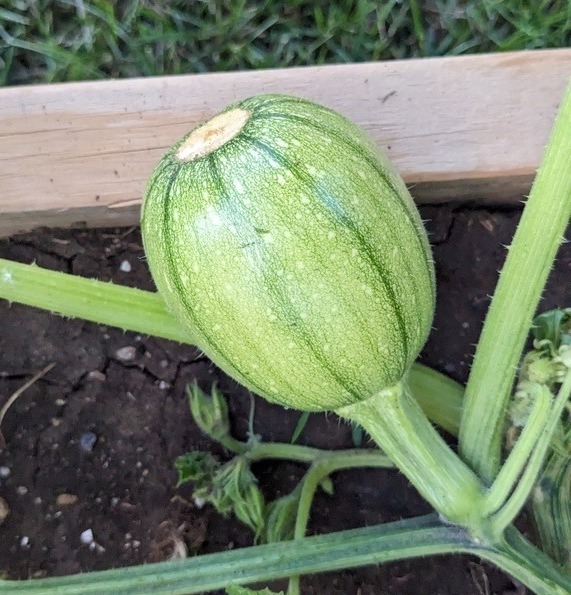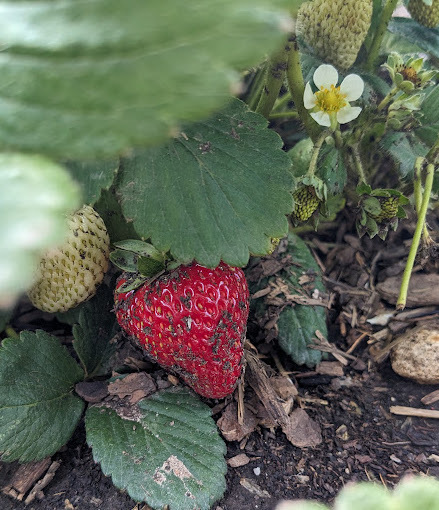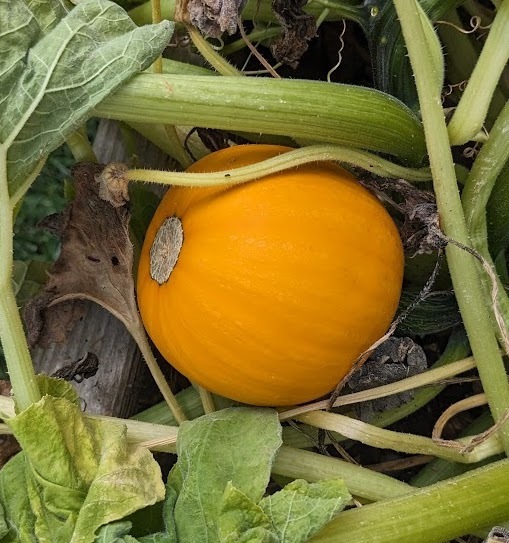 NOTICE OF DESTRUCTION OF INFORMATION The Harrisburg School District has determined that the personally identifiable Special Education documents that had been collected, maintained, or used for providing educational services for students that have graduated, left district or are no longer receiving services prior to 2018 will be destroyed on September 10, 2023. The following applicable Special Education records or documents will be destroyed: Psychological Evaluation, Educational Assessments, Occupational Therapy, Assessments, Speech/Hearing/Language Assessments, Physical Therapy Assessments, Preschool Assessments, Medical Information, Prior Notices, Multidisciplinary Team Reports, Classroom Observation Reports, Referral Forms Classroom Teacher Reports, Behavioral Assessments, Agency Progress Reports Individualized Education Plans If you would like to receive any of the above-mentioned items please call the Special Education Director's office – 743-9028 prior September 10, 2023, to arrange a convenient time to obtain them. IF THE SCHOOL DISTRICT DOES NOT RECEIVE A RESPONSE THE ITEMS WILL BE DESTROYED.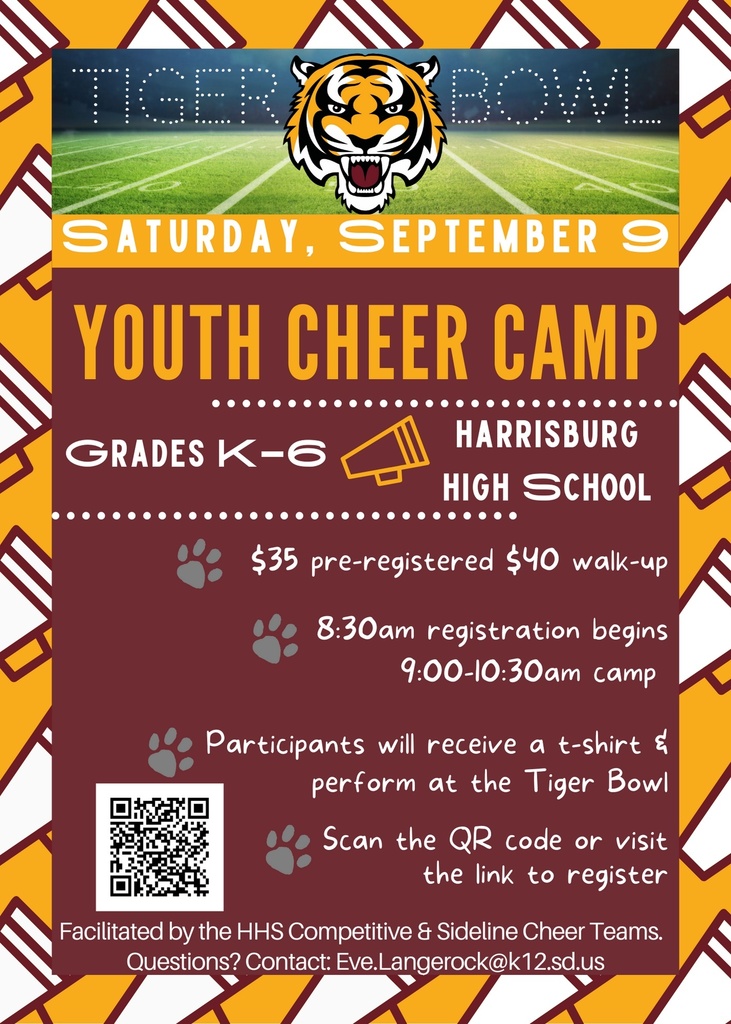 Corn, Squash, and Beans, oh my! So many things growing in the Journey garden this Summer! Thank you to the many Journey families who have volunteered this Summer to weed, water, and take care of the garden!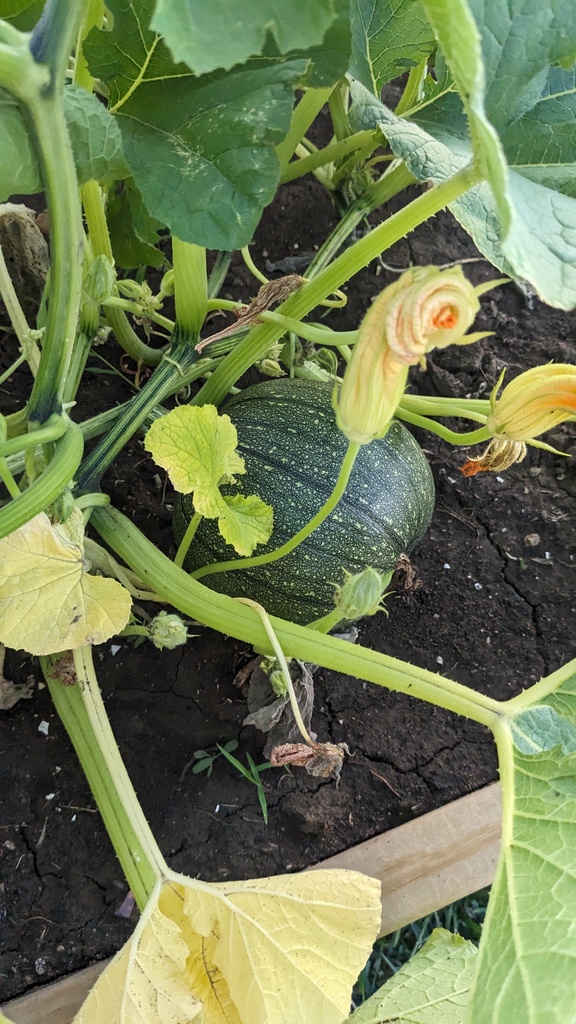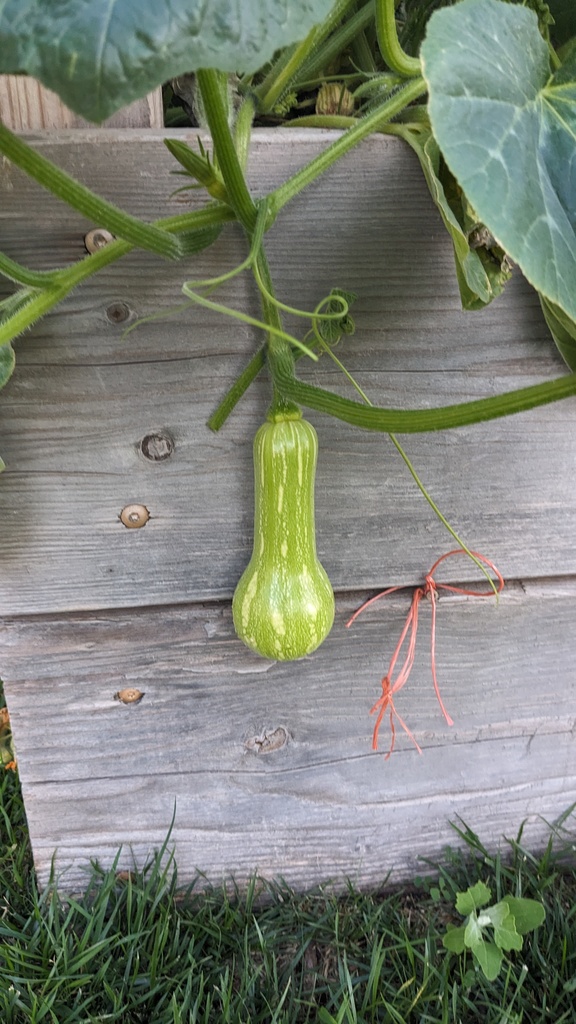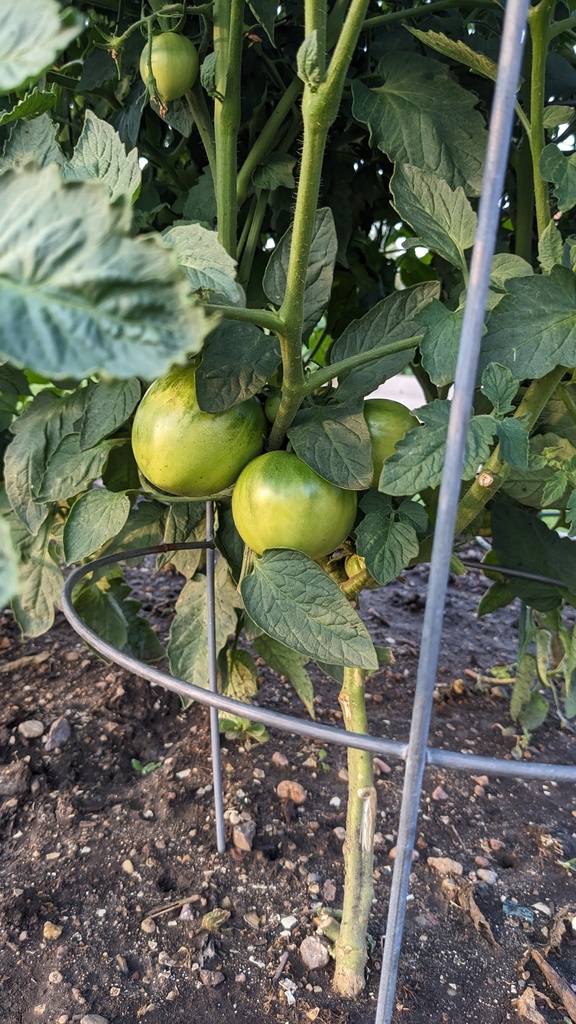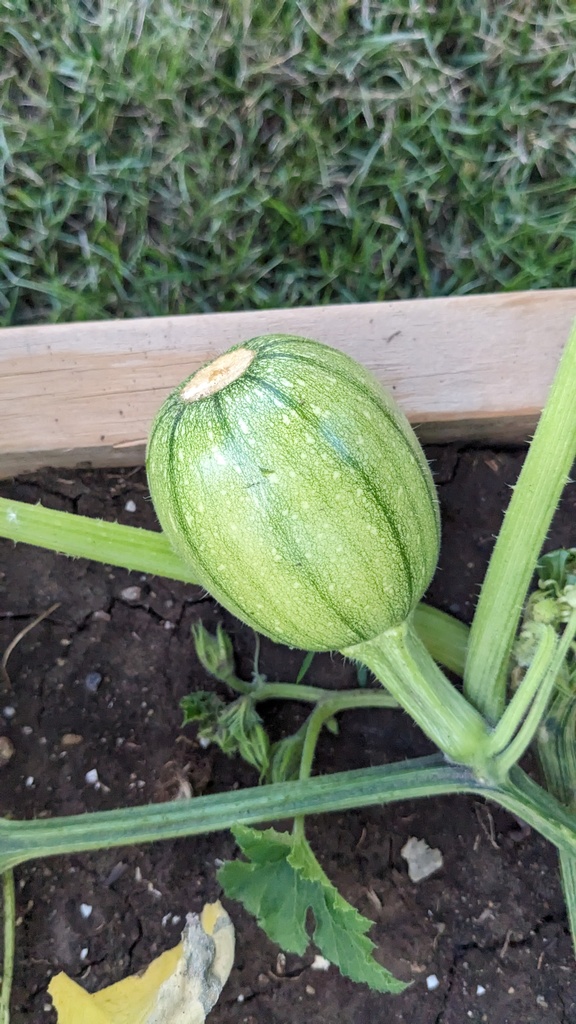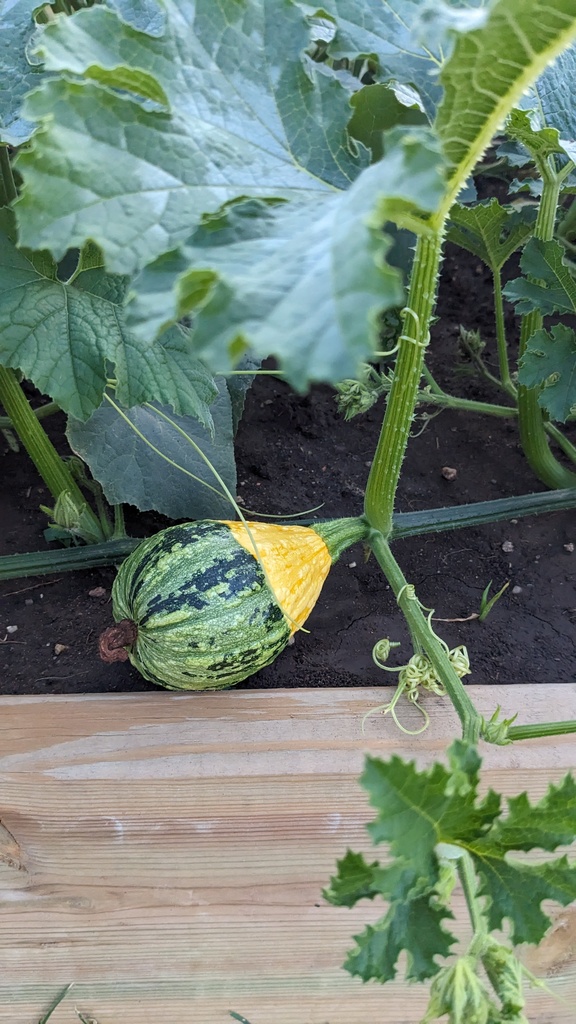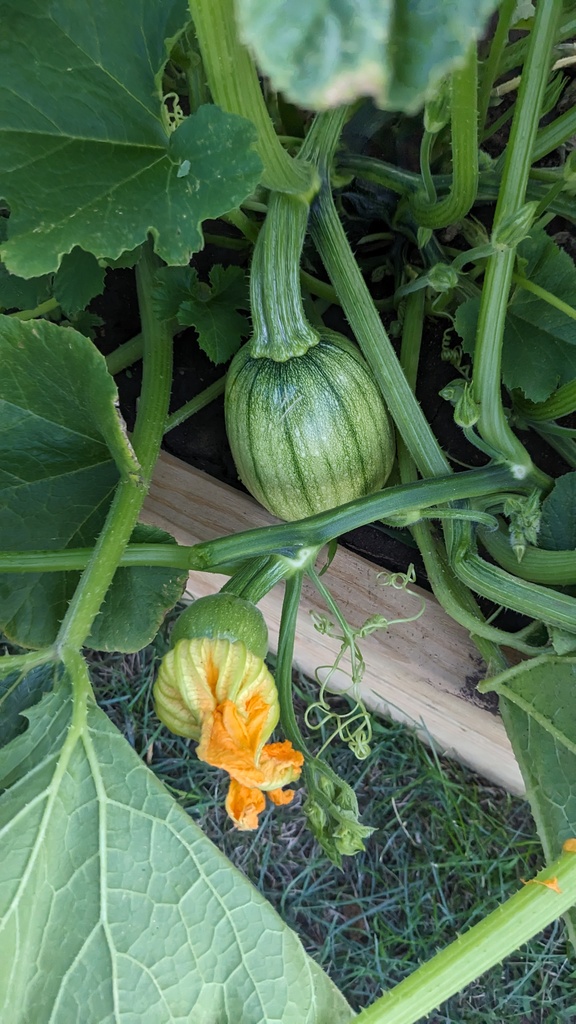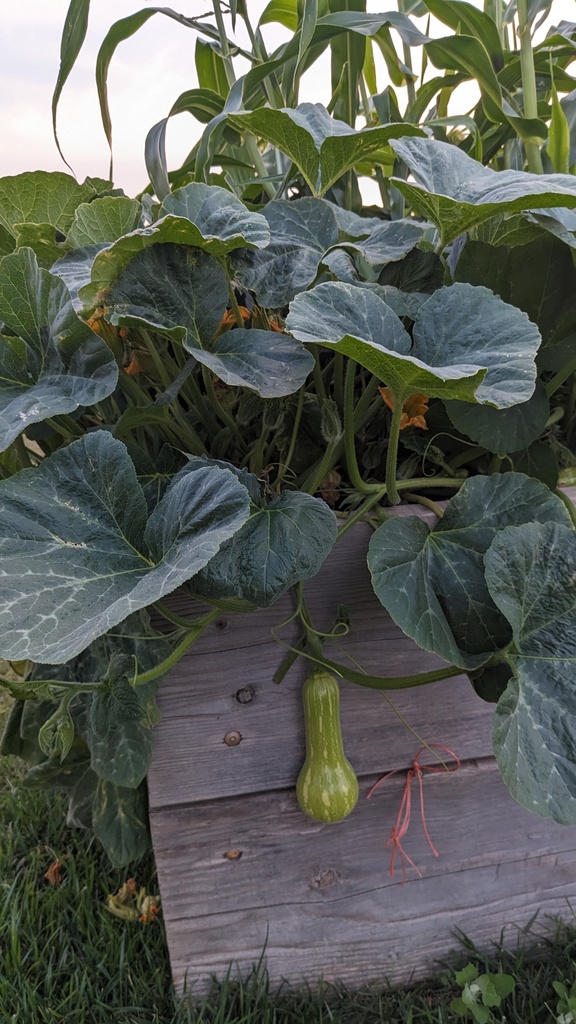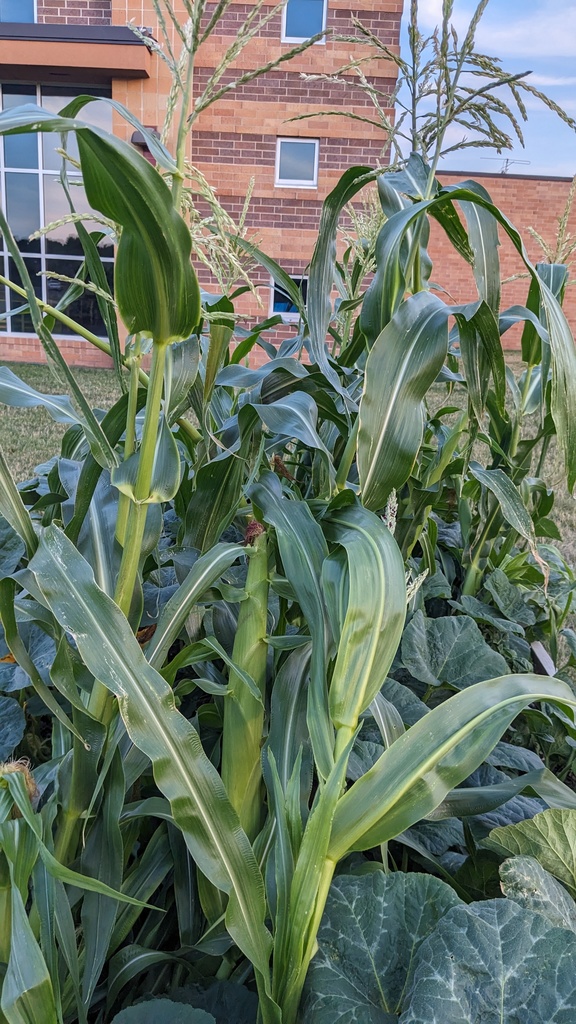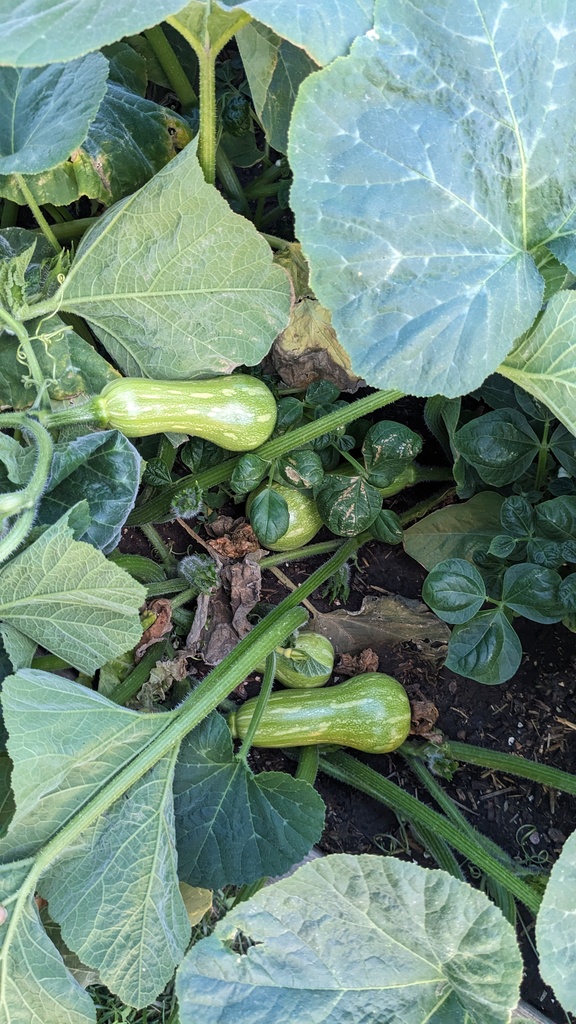 The school year will be here before you know it, and this year, we are opening two new buildings! Currently, we are seeking candidates for full-time custodial positions. The top two reasons people love working in the Harrisburg School District are because of our supportive co-workers and positive building culture. 🐾 If you or someone you know wants to be a part of one of the best school districts in the state, we want you to apply today! We offer competitive salaries and great benefits for the right candidates. Don't miss out on this amazing opportunity to join our team and help build the future of Harrisburg School District!
https://bit.ly/HSDJobs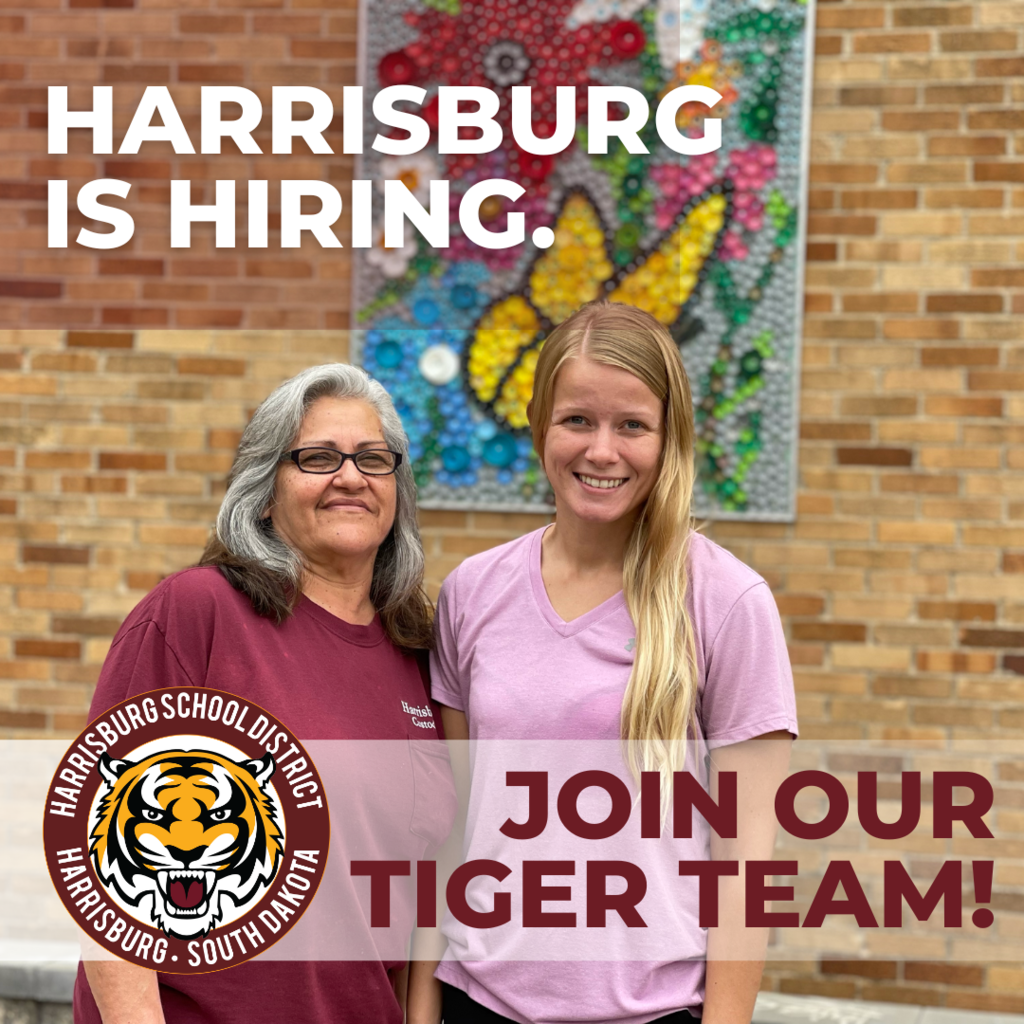 📣 𝐉𝐨𝐢𝐧 𝐎𝐮𝐫 𝐓𝐞𝐚𝐦! 𝐇𝐚𝐫𝐫𝐢𝐬𝐛𝐮𝐫𝐠 𝐒𝐜𝐡𝐨𝐨𝐥 𝐃𝐢𝐬𝐭𝐫𝐢𝐜𝐭 𝐢𝐬 𝐇𝐢𝐫𝐢𝐧𝐠 𝐔𝐩𝐩𝐞𝐫 𝐄𝐥𝐞𝐦𝐞𝐧𝐭𝐚𝐫𝐲 𝐓𝐞𝐚𝐜𝐡𝐢𝐧𝐠 𝐏𝐨𝐬𝐢𝐭𝐢𝐨𝐧𝐬 🎓 𝐓𝐇𝐄 𝐓𝐈𝐆𝐄𝐑 𝐀𝐃𝐕𝐀𝐍𝐓𝐀𝐆𝐄 𝙃𝙖𝙧𝙧𝙞𝙨𝙗𝙪𝙧𝙜 𝙎𝙘𝙝𝙤𝙤𝙡 𝘿𝙞𝙨𝙩𝙧𝙞𝙘𝙩 𝙞𝙨 𝙠𝙣𝙤𝙬𝙣 𝙛𝙤𝙧 𝙞𝙩𝙨 𝙞𝙣𝙣𝙤𝙫𝙖𝙩𝙞𝙫𝙚 𝙥𝙧𝙤𝙜𝙧𝙖𝙢𝙢𝙞𝙣𝙜 𝙖𝙣𝙙 𝙛𝙤𝙧 𝙥𝙧𝙤𝙫𝙞𝙙𝙞𝙣𝙜 𝙩𝙝𝙚 𝙡𝙖𝙩𝙚𝙨𝙩 𝙚𝙙𝙪𝙘𝙖𝙩𝙞𝙤𝙣𝙖𝙡 𝙩𝙚𝙘𝙝𝙣𝙤𝙡𝙤𝙜𝙞𝙚𝙨 𝙛𝙤𝙧 𝙨𝙩𝙪𝙙𝙚𝙣𝙩𝙨 𝙖𝙣𝙙 𝙨𝙩𝙖𝙛𝙛. • MacBook or iPad Device Provided for Teaching Staff • Smartboards/Apple TVs in Every Classroom • Learning Management Systems for K-5 and 6-12 • A Variety of Vetted Educational Software to Support Student Learning 𝙀𝙙𝙪𝙘𝙖𝙩𝙤𝙧𝙨 𝙖𝙡𝙨𝙤 𝙝𝙖𝙫𝙚 𝙩𝙝𝙚 𝙗𝙚𝙣𝙚𝙛𝙞𝙩 𝙤𝙛 𝙠𝙣𝙤𝙬𝙞𝙣𝙜 𝙩𝙝𝙚𝙮 𝙝𝙖𝙫𝙚 𝙖 𝙩𝙚𝙖𝙢 𝙤𝙛 𝙨𝙪𝙥𝙥𝙤𝙧𝙩 𝙗𝙚𝙝𝙞𝙣𝙙 𝙩𝙝𝙚𝙢 𝙛𝙧𝙤𝙢 𝙩𝙝𝙚 𝙛𝙧𝙤𝙣𝙩 𝙤𝙛𝙛𝙞𝙘𝙚 𝙧𝙞𝙜𝙝𝙩 𝙞𝙣𝙩𝙤 𝙩𝙝𝙚 𝙘𝙡𝙖𝙨𝙨𝙧𝙤𝙤𝙢. • Nursing Staff • Technology Support Staff in Every Building • Instructional Support Staff & Interventionists, Educational Assistants • Instructional Coaching for New Teachers 𝙇𝙚𝙖𝙧𝙣 𝙢𝙤𝙧𝙚 & 𝘼𝙥𝙥𝙡𝙮! 𝙝𝙩𝙩𝙥𝙨://𝙬𝙬𝙬.𝙝𝙖𝙧𝙧𝙞𝙨𝙗𝙪𝙧𝙜𝙙𝙞𝙨𝙩𝙧𝙞𝙘𝙩𝟰𝟭-𝟮.𝙤𝙧𝙜/𝙥𝙖𝙜𝙚/𝙚𝙢𝙥𝙡𝙤𝙮𝙢𝙚𝙣𝙩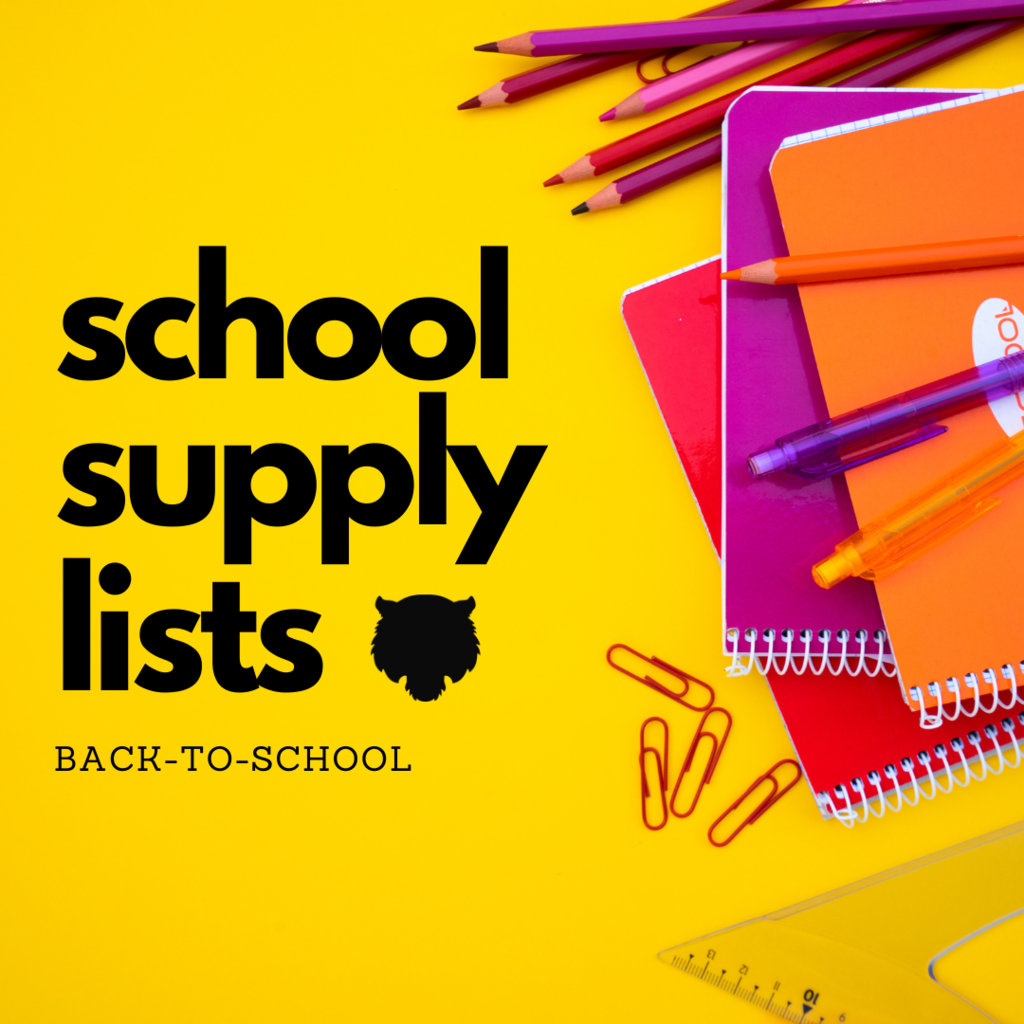 The HHS Drama Club presents SPA's production of SHREK the musical! Shows are in the Harrisburg High School Performing Arts Center on June 30 @ 7 and July 1 @ 2 and 7. Tickets are available for purchase at the door: Grade 9-Adult $7, Grade K-8 $5, 5 and under free.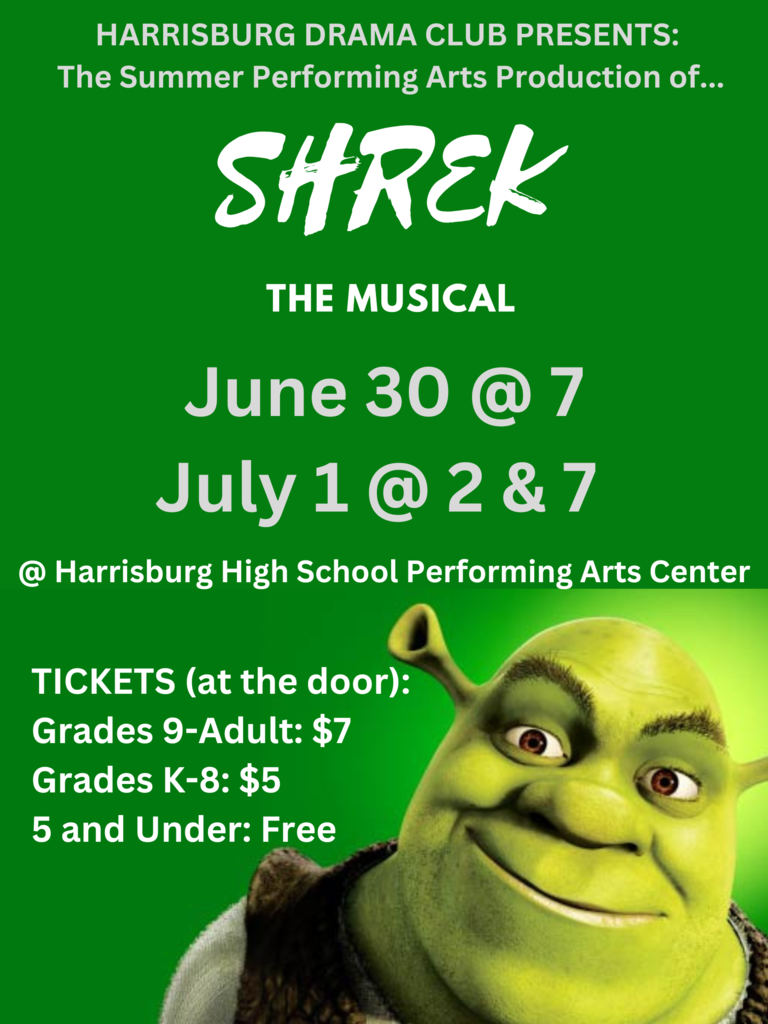 What a great week to end the 2022-23 school year - Glow Parties, Journey Band, 2023 Seniors and 5th graders, Mr. S grilling out, gardening, and tons of fun and memories! Thank you for an amazing year sharing your learners with us - have a great Summer! #OurLearners #TeamJourney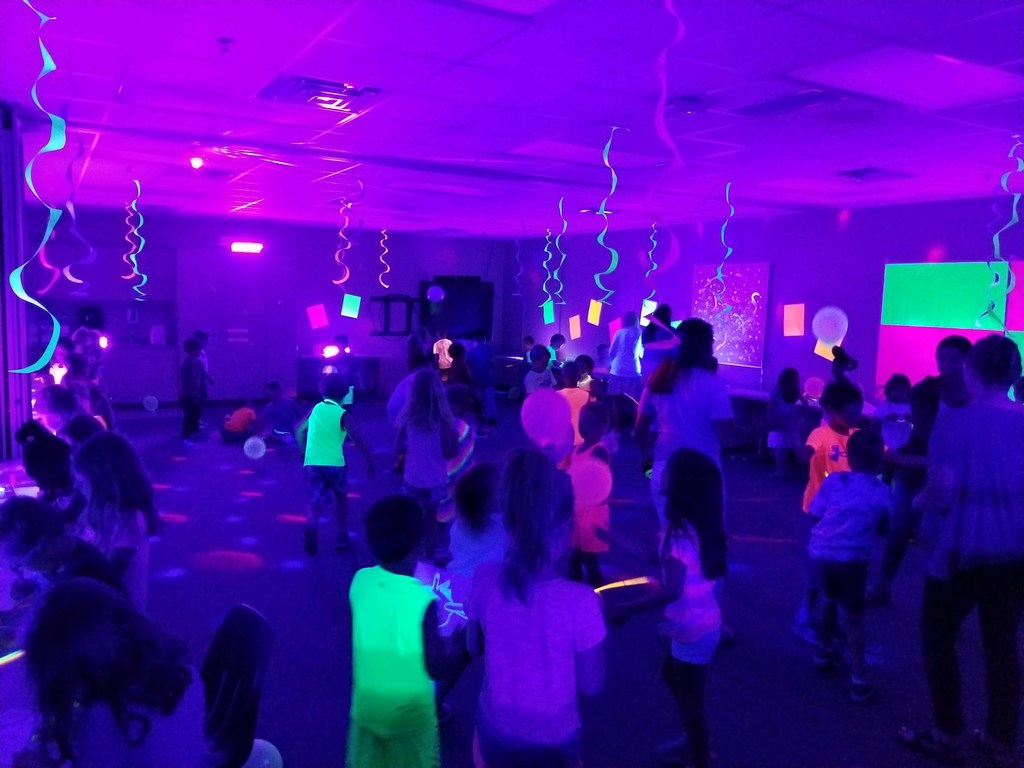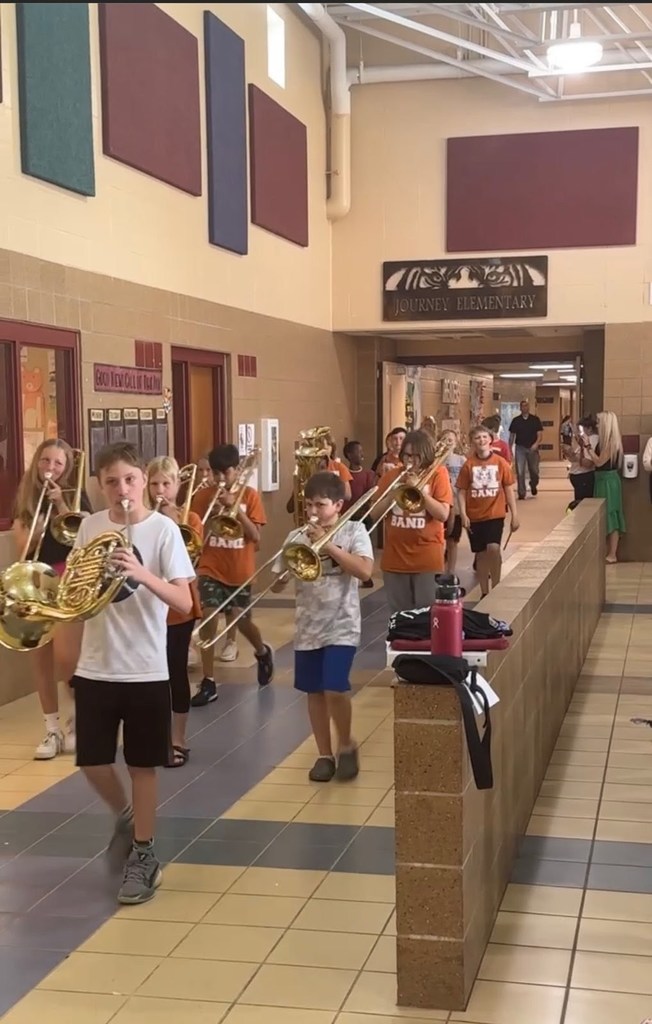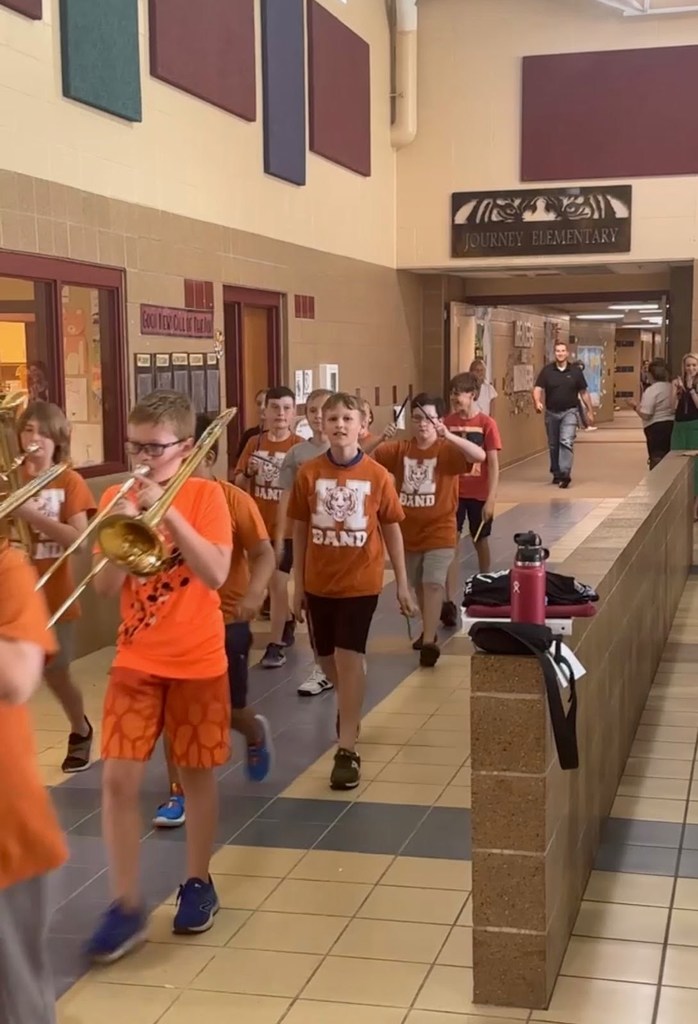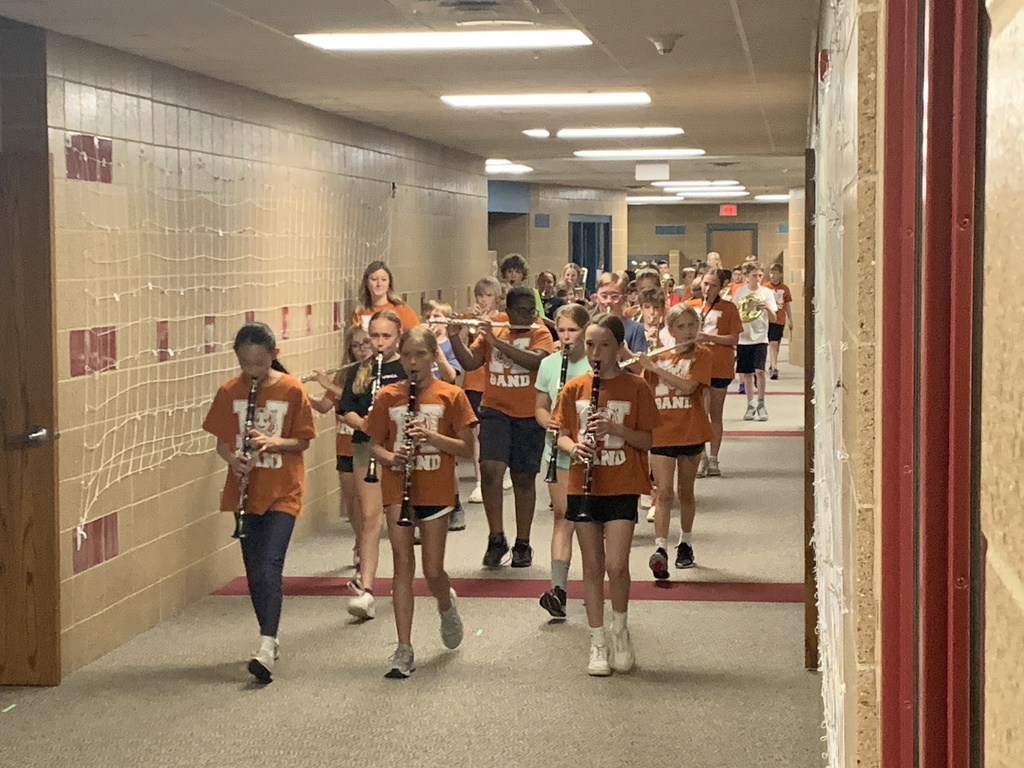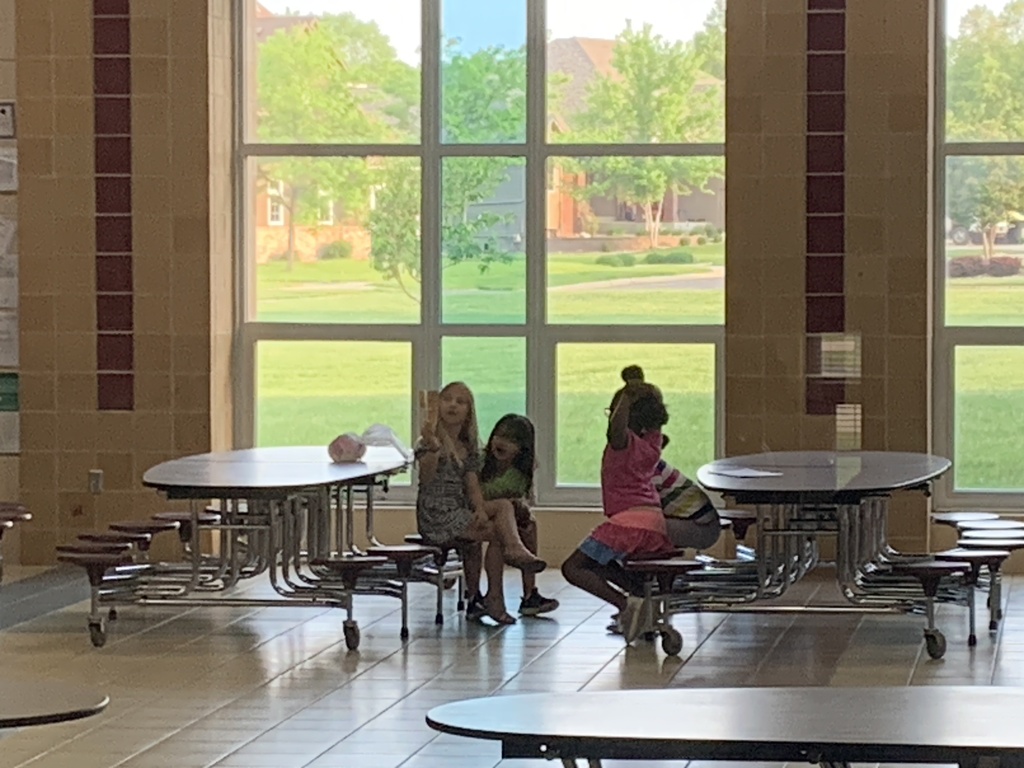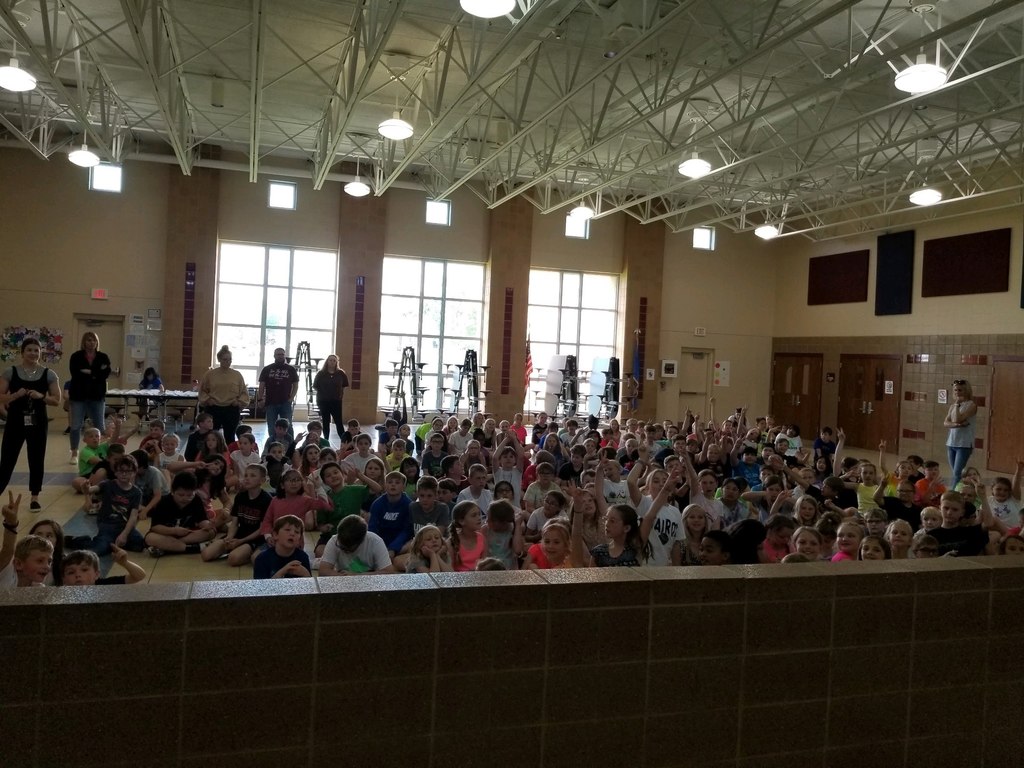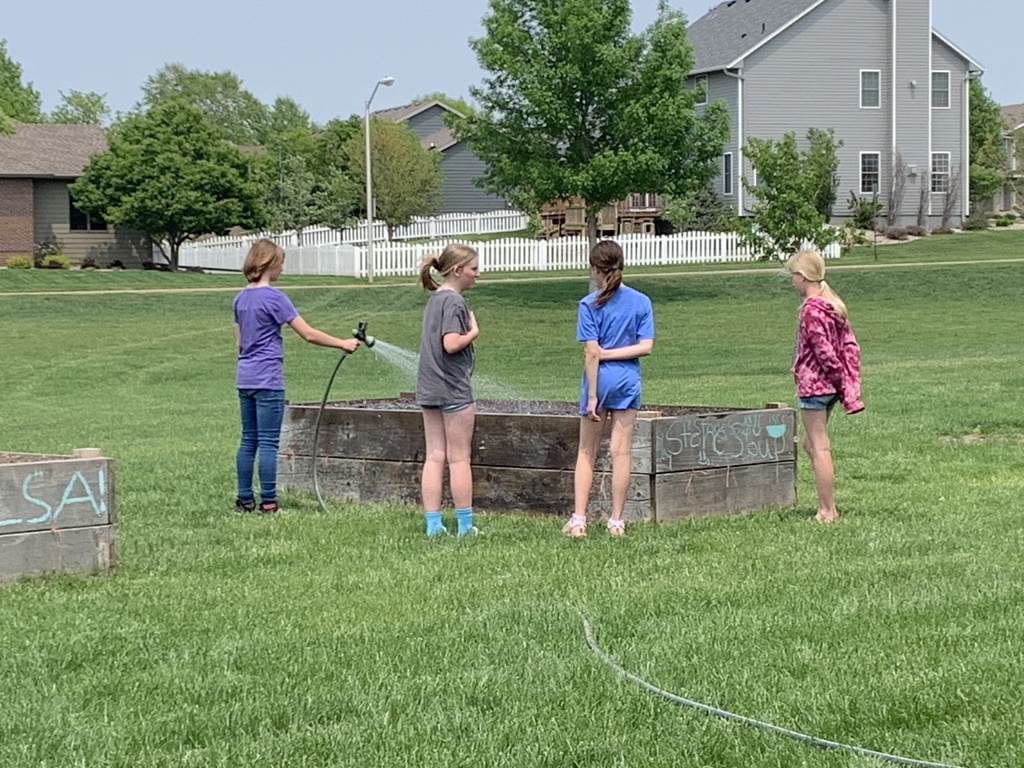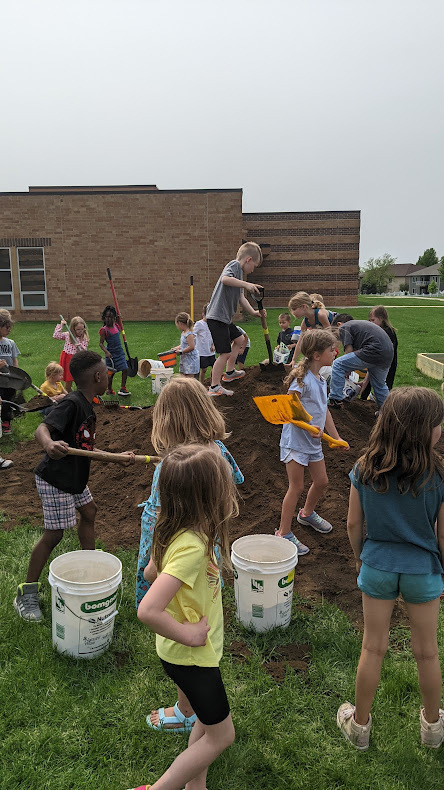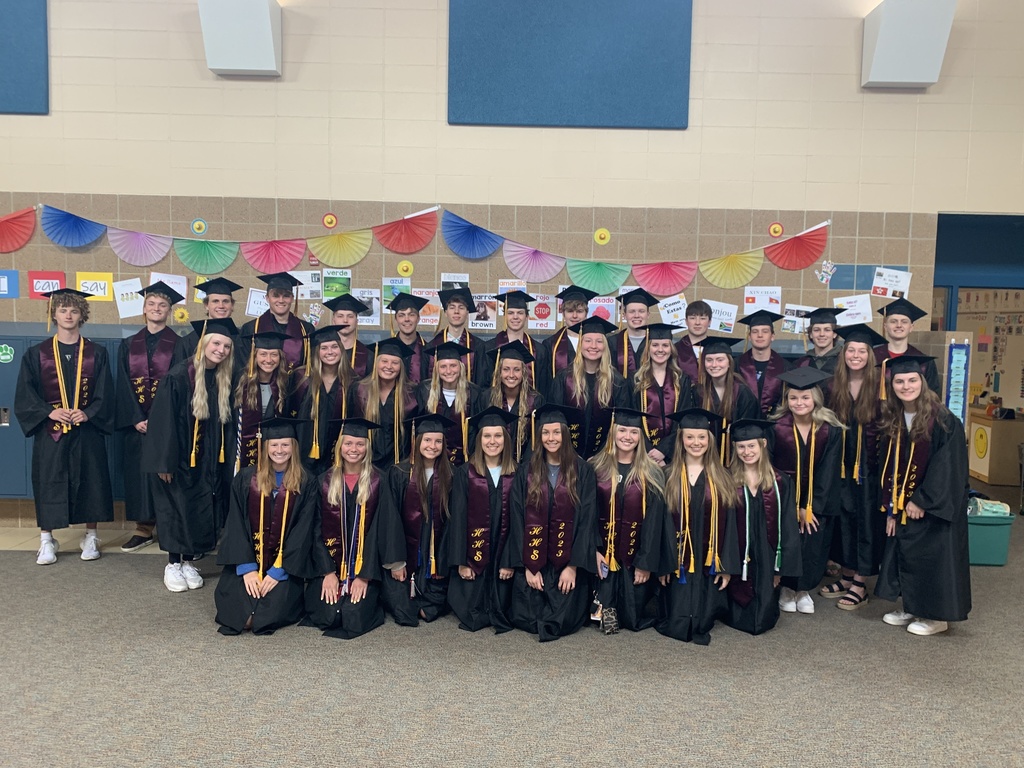 This young man was nominated for the #GoodNewsCallOfTheDay by Ms. Jenay for his growth as a learner. He has shown in increased maturity and managing impulses during the school year and his smile is a bright light in the halls of Journey! #OurLearners #TeamJourney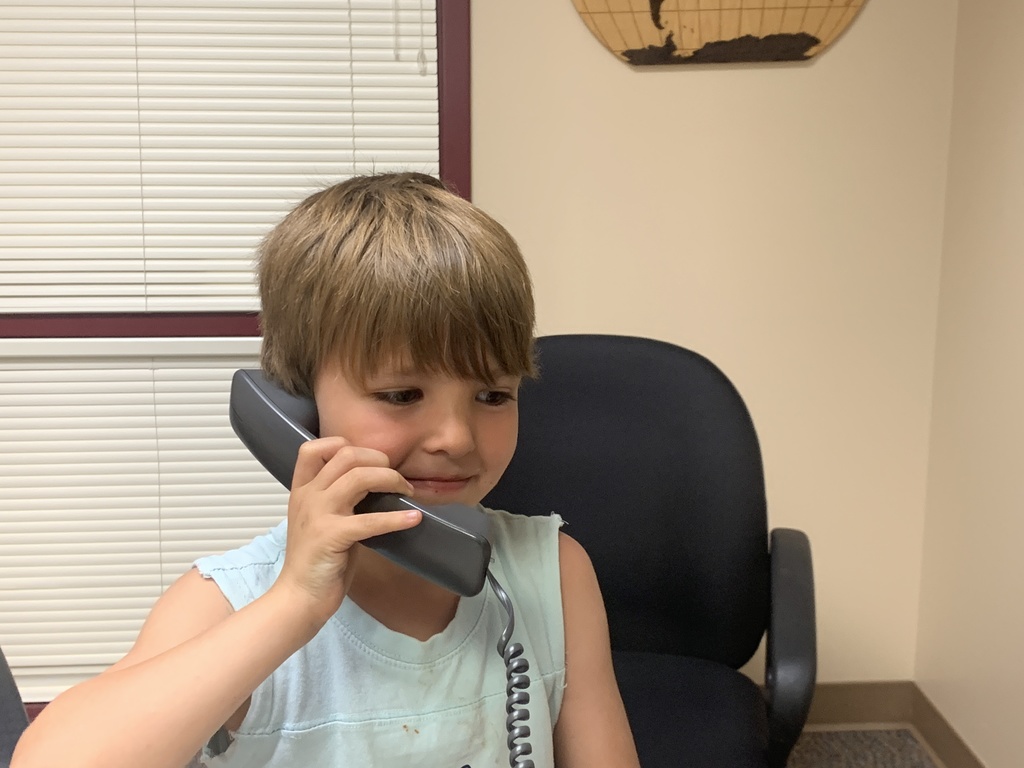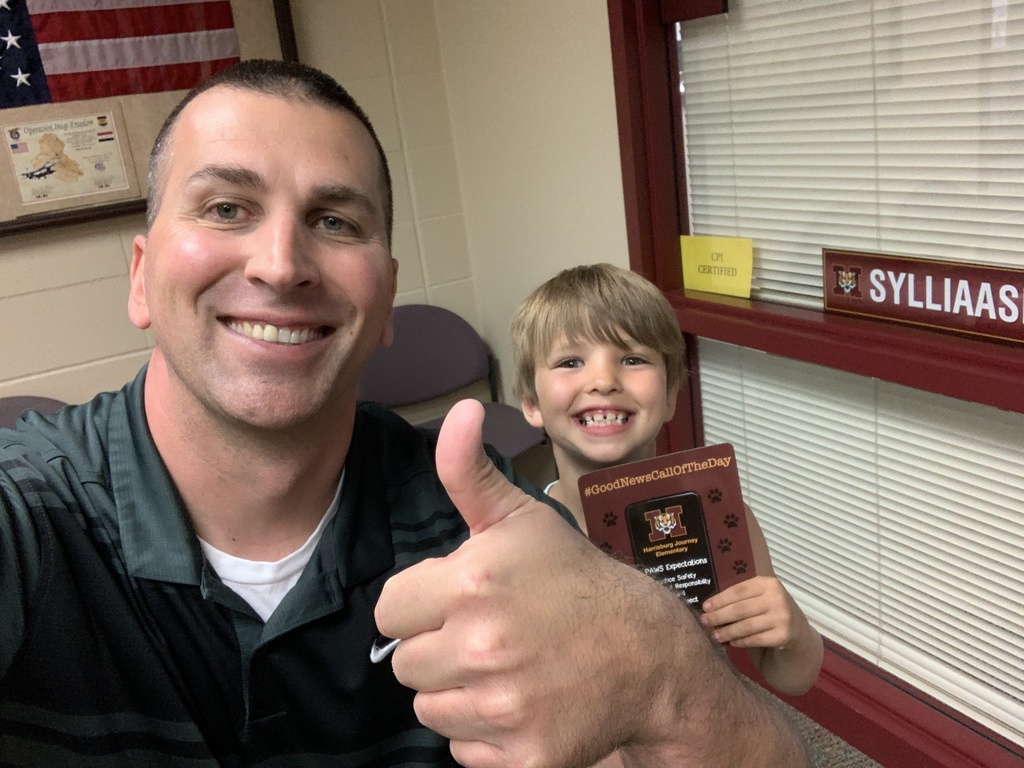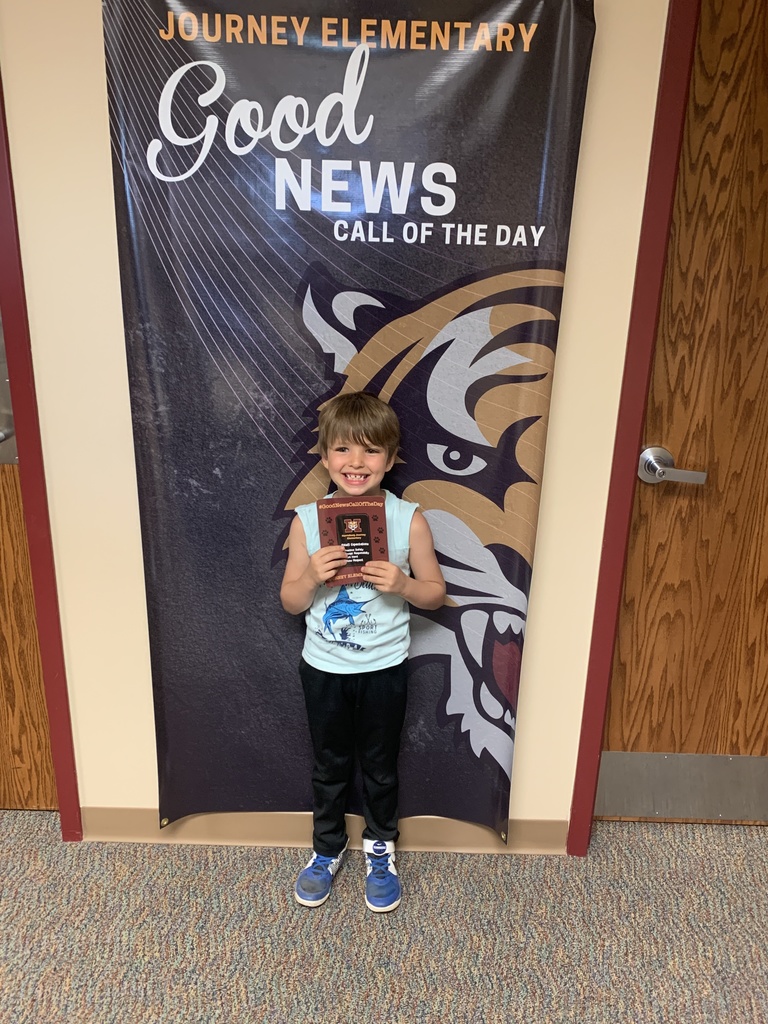 This young man was nominated for the #GoodNewsCallOfTheDay by Ms. Juergens for his consistent help and responsibility in cleaning up after recess. He is kind without any expectation of reciprocation and a role model to younger learners in his CoHort. #OurLearners #TeamJourney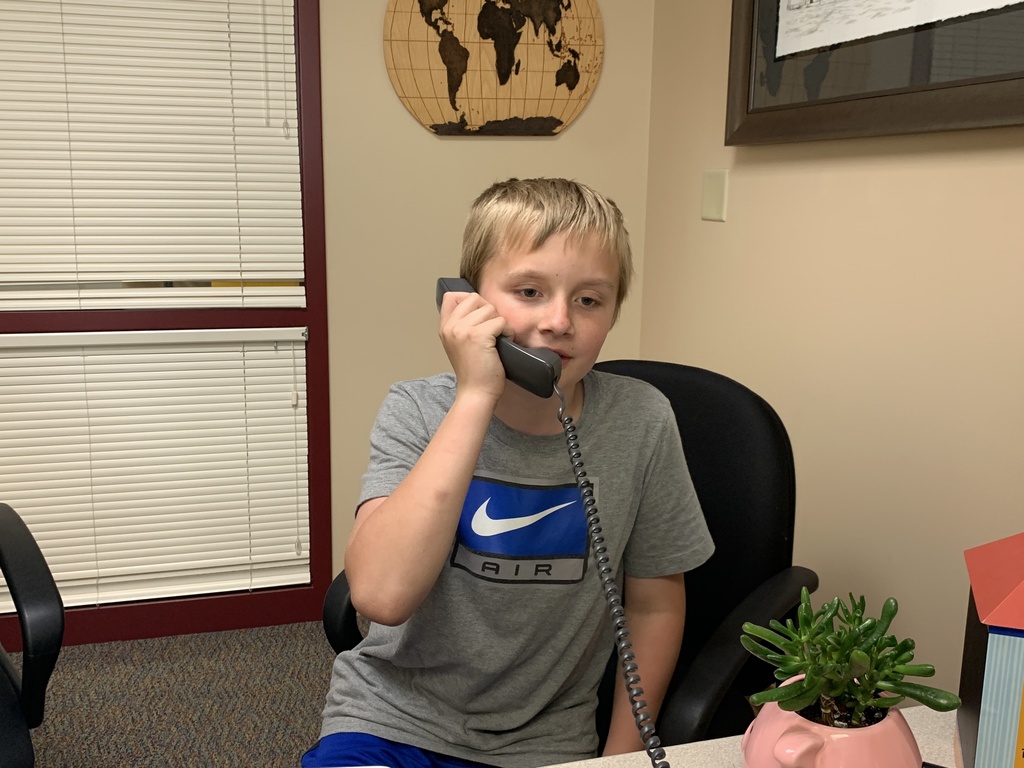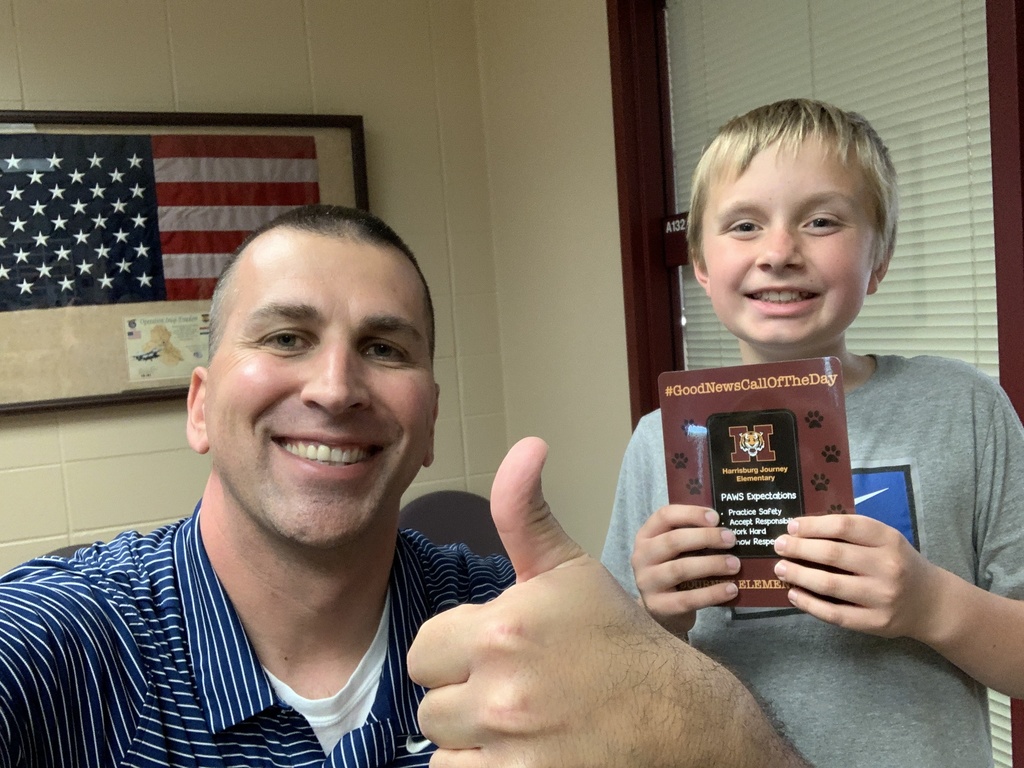 This young man was nominated for the #GoodNewsCallOfTheDay by Ms. Juergens for his willingness to help others. He is the first to volunteer when a learner is without a partner and is especially helpful with younger learners in the CoHort. #OurLearners #TeamJourney