This young man was nominated for the #GoodNewsCallOfTheDay by Mr. Larson for following the behavior expectations. He is a kind friend and positive role model to other learners in his CoHort; and he takes his time to persist and strive for accuracy on his work.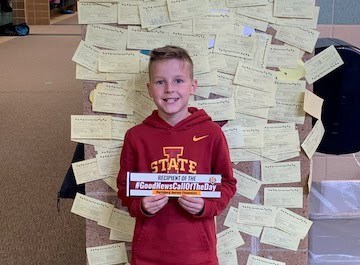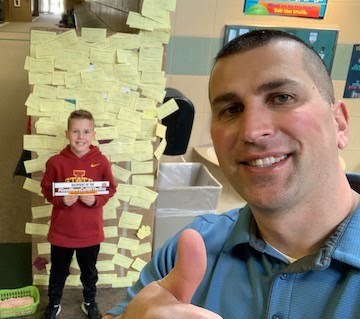 Third graders working are with clay in Art this week. They throw it on the ground to get out the air bubbles! From there they will be making a clay fish.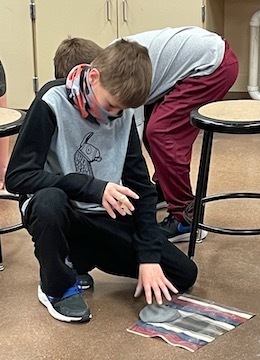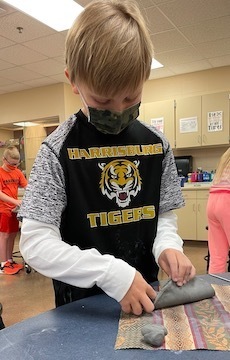 If you call the Journey Office today, you might get our helper, Humphrey!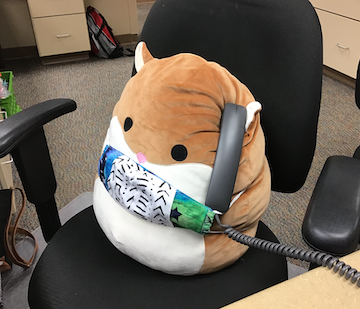 Each year, in partnership with Sanford Health, Harrisburg School District recognizes the outstanding work of educators. Harrisburg staff members nominate individuals from their respective buildings that they feel go above and beyond for learners and families. An independent review committee scores the applications and helps to determine the annual winners of our Teacher of the Year and Classified Employee of the Year. This year, we are proud to award HHS Family & Consumer Science Teacher 𝙈𝙧𝙨. 𝙏𝙧𝙖𝙘𝙮 𝙆𝙚𝙧𝙣 (Teacher of the Year) and District Registrar 𝙈𝙧𝙨. 𝘾𝙖𝙧𝙤𝙡 𝘽𝙪𝙘𝙝𝙤𝙡𝙯 (Classified Employee of the Year) for their dedication to helping all learners find success. #TigerProud 🐾🏆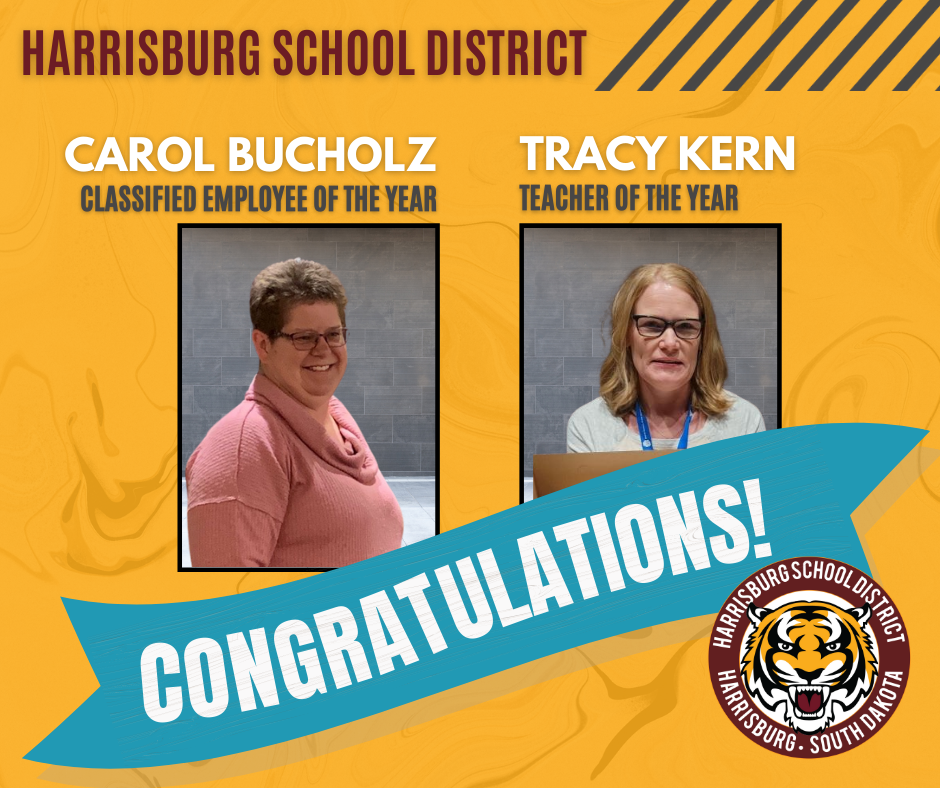 The last two months at Journey, students have been learning about how we are all different and have various strengths and needs. April is Autism Awareness Month and we have been decorating the halls to show how we are all unique in our own special ways!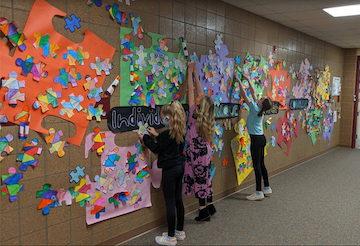 This young man was nominated for our #GoodNewsCallOfTheDay for his hard work, persistence and positive attitude during the Smarter Balanced Testing this week. Keep up the great work!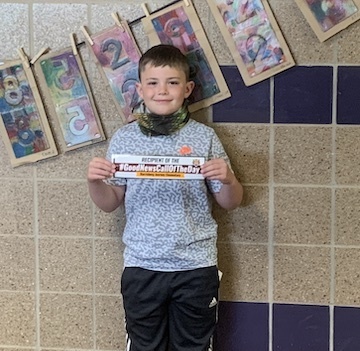 Humphrey visited the chicks in Kindergarten today! We have 6 chicks so far. If you have a Kindergartner, make sure to ask about them!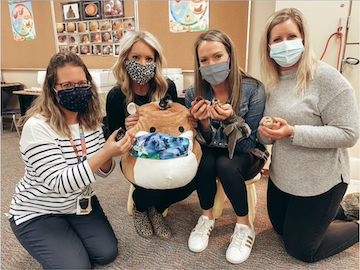 The last day of school for Harrisburg School District students will be Thursday, May 20th. This will be a full day of school (no early release). 🐾🏁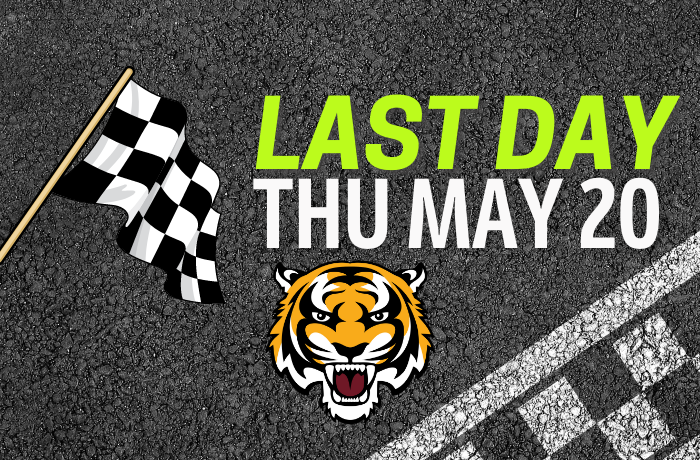 This young lady was nominated for the #GoodNewsCallOfTheDay by Mr. Larson. She always has a smile on her face; and is kind to everyone. She persists and strives for accuracy on all of her schoolwork and is a great example of a positive leader and role model.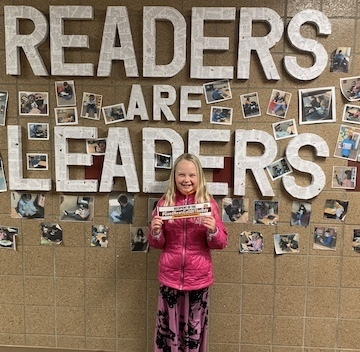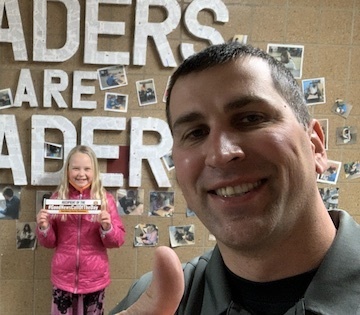 5R artists are putting their best feet forward learning to sketch their shoes by observation, and using contour and value.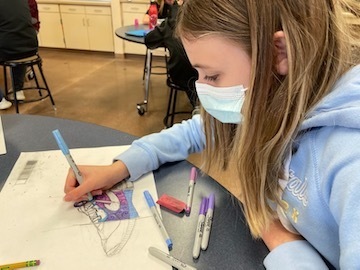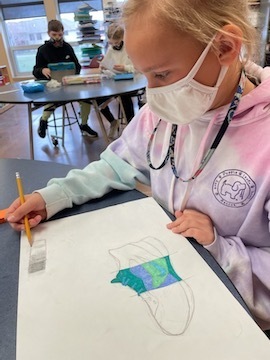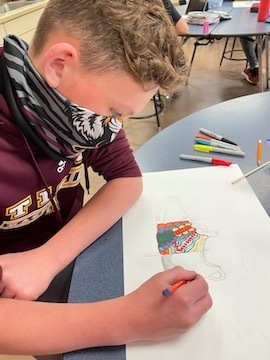 5A artists are enjoying creating their marvelous monsters!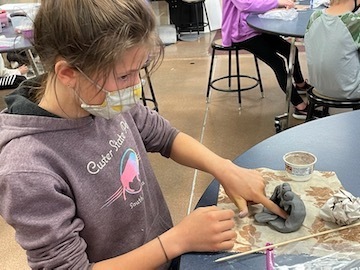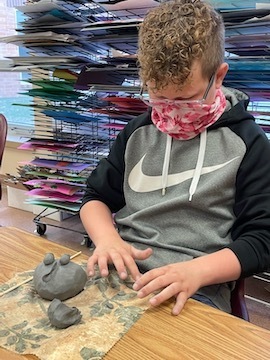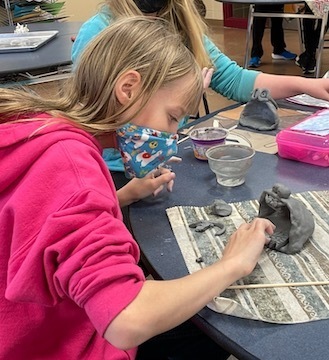 The PTO is looking for a few Board Members for the 2021-22 School Year. Contact Stacy Pullen at
Stacy23pullen@gmail.com
for more information!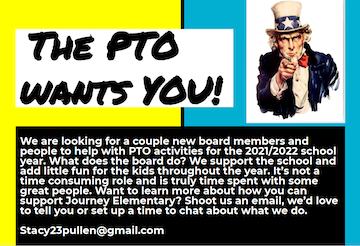 This young man was nominated for the #GoodNewsCallOfTheDay by Mrs. Brooks. He continues to share his excitement and learning in math with others; and is always willing to lend a helping hand.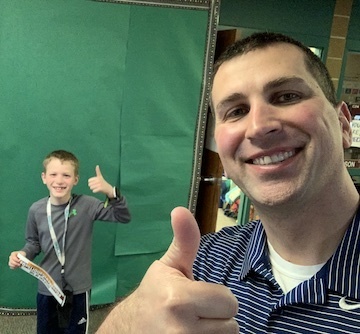 Humphrey enjoyed his playdate with Mrs. Jensen's family! He especially liked playing with her daughters and pet bunnies!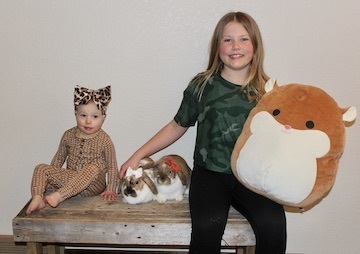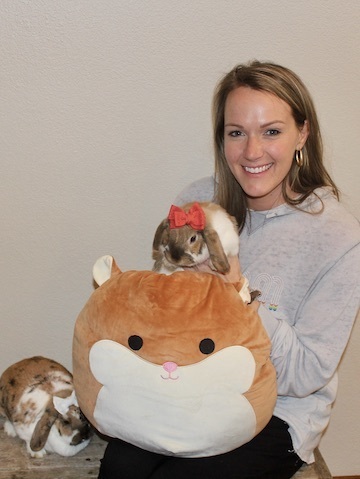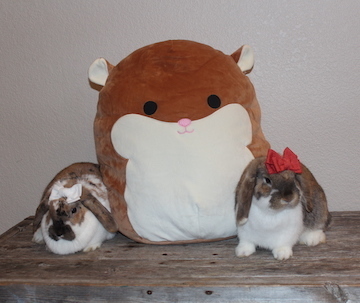 This young man was nominated for the #GoodNewsCallOfTheDay by Mrs. Honner for persisting during state testing this week.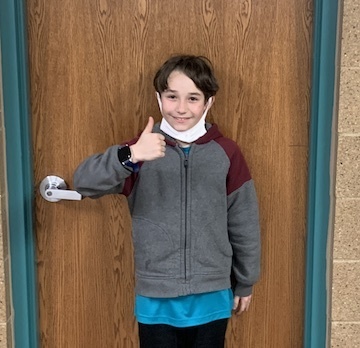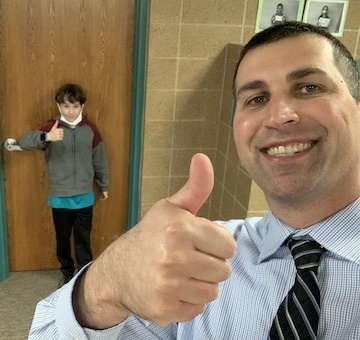 Humphrey went to visit First Grade yesterday!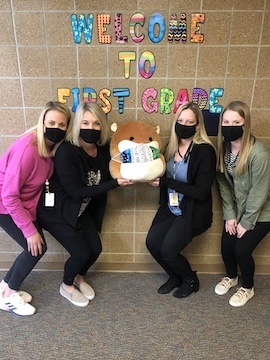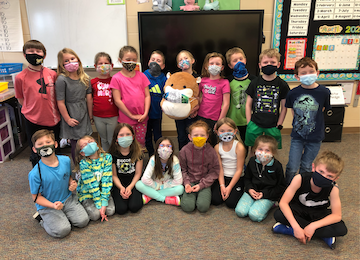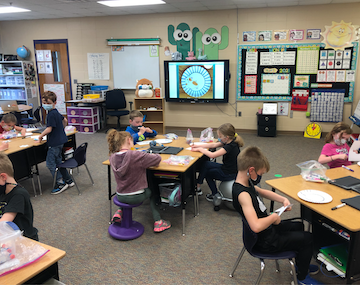 During the pandemic, HSD library staff continued to exceed our District's demands and adapt resources and services to meet our students' needs during challenging times. Whether in person or virtually, Harrisburg libraries offer endless opportunities to transform lives through education and lifelong learning. Here's a shoutout to our Harrisburg Libraries and their staff! #TigerProud 🐾♥️📚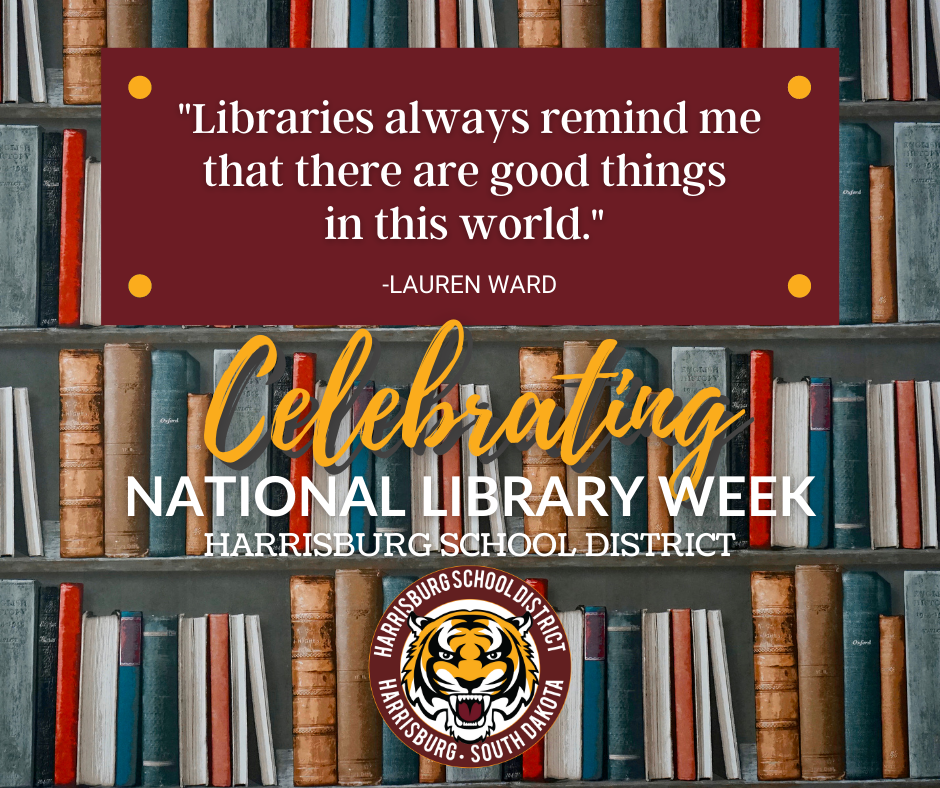 Want to participate in Theatre this summer? Then sign up for the HHS Drama Club K-5 Summer Performing Arts, OR 6-12 Summer Performing Arts (Musical Matilda!).
http://bit.ly/HarrisburgSPA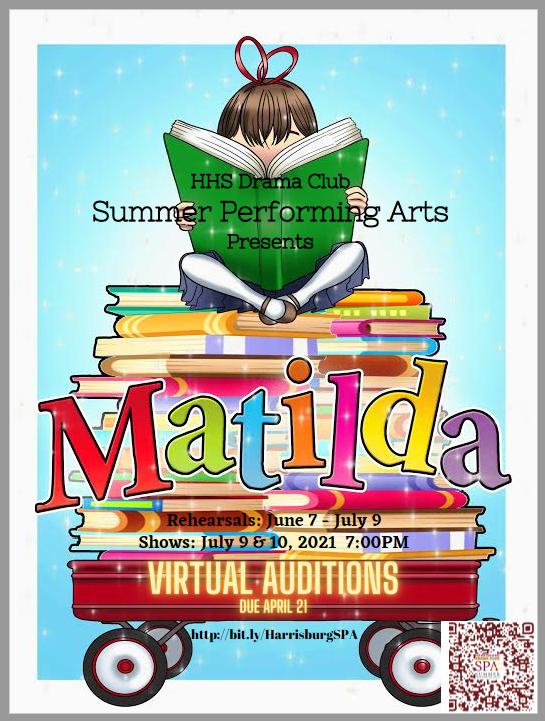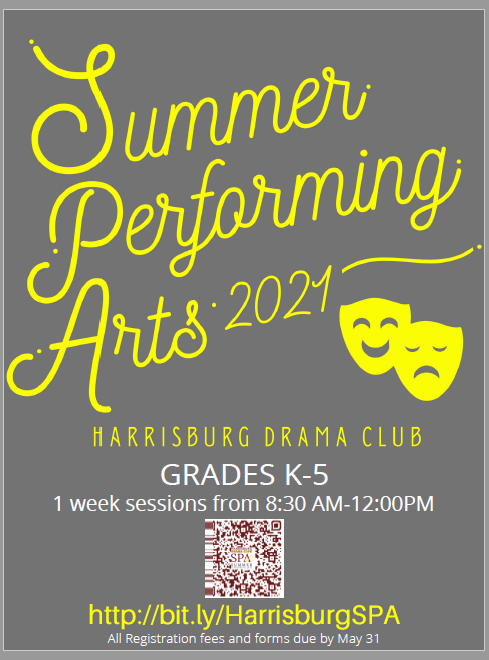 Happy birthday Mrs. Serocki!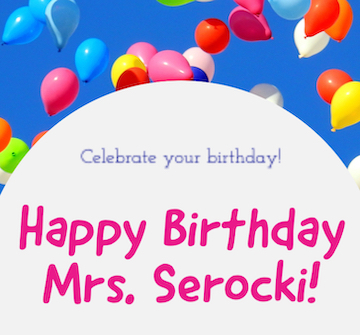 This young lady was nominated for the #GoodNewsCallOfTheDay by Ms. Soukup for her putting forth her best effort and persisting during State Science testing this week.