Learners in the Personalized Learning EPIC program Pathway in Cohort B at Journey Elementary have had several incredible opportunities for learning this year! Learners in the last quarter of school had the chance to learn about Tarantulas through Augustana Professor, Julie Ashworth who came to help us take a responsible risk and learn about conquering fears, and thinking differently about others who might appear different than us. This was a powerful lesson on diversity, trying new things, and being open to continuous learning!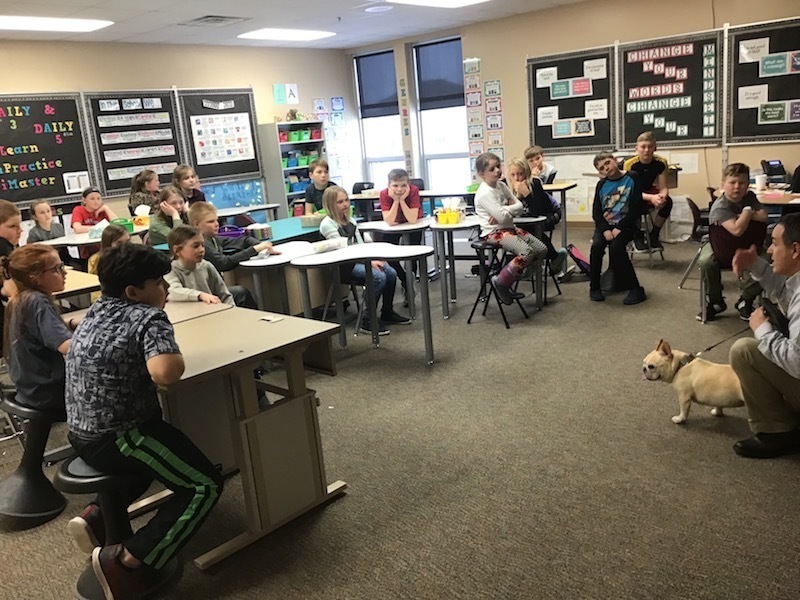 Our learners have also had the opportunity in Quarter 3 to learn about different occupations that they found interests in. A veterinarian spoke about the path to taking care of animals and a typical day caring for pets. An art lesson helped learners understand thinking flexibly with watercolors and origami. HyVee Bakery taught learners about the application of baking measurement, aesthetic decoration, and delicious endeavors while decorating cookies and cakes. A group of learners from North Middle School taught our elementary learners about Drone technology and the applications of how these are used every day to help many professions.
More recently, learners in Cohort B have been persisting to assume new life as their chosen Living Wax Museum Character! Learners are researching and imagining their lives as a person of the past or future. We will present our Wax Museum to family and friends where learners will wear costumes, present their research trifolds about their character and deliver a speech when a ticket is placed in their wax museum booth!